DEUTSCHE VERSION
Livebericht von Dominic Latscha
Darrow (CH), Areion (CH),
Threat of Denial (CH)
Tanzpalast, Basel,
Kanton Basel-Stadt, Schweiz 17.12.2011

Fotos und Livebericht von Dominic Latscha
Eine ungewöhnliche Location.
Die Zuschauer in Ekstase versetzen
Wie würdet ihr es finden, wenn ein Metal-Event in einer ungewöhnlichen Location stattfinden würde? Nun, einerseits ist man sicher erfreut, weil ein neuer Ort entdeckt wird, andrerseits wird ein wenig Skepsis vorhanden sein.
So erging es mir, als ich erfuhr, dass der Tanzpalast in Basel einen solchen Event veranstaltet. Normalerweise läuft dort Tango oder Salsa Musik und keine harten Klänge.
Ausserdem ist Tanzen in der Metalszene verpönt. Da wird head bangen oder moshen bevorzugt. Die physischen Verrenkungen dürfen andere ausleben.
Aber kann Metal an so einem Ort funktionieren? Um dieser Frage auf den Grund zu gehen, entschloss ich mich den Leuten des Tanzpalastes eine Chance zu geben. Evtl. könnten weitere Veranstaltungen im harten Klänge Bereich folgen.
Türöffnung war um 19 Uhr und wegen frühzeitigen Erscheinens konnte man dem Soundcheck beiwohnen. Es ist interessant sich diesen Prozess einmal anzuschauen, weil dadurch bewusst wird wie viel Arbeit darin steckt um ein optimales Klangerlebnis zu erschaffen.
Die Bands Darrow, Areion und Threat of Denial mieteten den Tanzpalast und organisierten das ganze Konzert. Darrow übernahmen die Rolle des Headliners und den Support regelten Areion und Threat Of Denial. Um allfälligen Enttäuschungen entgegen zu wirken, erwartete ich nicht allzu viel.
Anfangs dachte ich die ganze Sache würde ein Flop. Es waren wenige Leute vor Ort und in mir kamen erste Zweifel hoch. Doch zu diesem Zeitpunkt wusste ich nicht, dass ich mich komplett irren würde.
Threat of Denial eröffneten mit "New Start". Während ihrer Show wurde jedem Zuschauer klar, das hier erfahrene Musker am Werk sind, die ihr Handwerk beherrschen und wahrscheinlich bekamen sie es auch von Gott in die Wiege gelegt. Sänger Raffaele Uccella erinnerte vom Gesang her an den begnadeten Myles Kennedy von Alter Bridge und Lead Gitarrist Sandro Burri mit Hut sorgte mit catchigen Gitarrenriffs für Stimmung. Aufgrund seiner Bewegungen und dem Outfit erinnerte mich Sandro an Slash von den legendären US-Rockern Guns'N'Roses.
Er brachte es tatsächlich fertig eine ähnliche Atmosphäre zu schaffen wie der Mann mit Zylinder. Neben Eigenkompositionen wurde mit Alter Bridges "Find The Real" und Velvet Revolvers "Slither" zwei Coverversionen zum Besten gegeben. Mit ihrer Mischung aus Rock der Marke Alter Bridge, Creed, Velvet Revolver und einem Schuss Black Label Society sorgten sie für Furore. Zahlreicher Applaus folgte.
Sollten Threat of Denial ein Album auf diesem hohen Niveau herausbringen, müssen sich Alter Bridge, Creed, Velvet Revolver etc. warm anziehen.
Setlist Threat of Denial
New Start
Hustler
My Own War
Find the Real
Thoughtless Ways
Face of Love
Slither
Mit Areion folgte eine Band aus anderen musikalischen Genres. Die Mitglieder aus den Kantonen Baselland und Solothurn spielen eine deftige Mischung aus Deathcore und Metalcore angereichert mit viel Breakdowns.
Vor kurzem konnten sie im Sommercasino die Bühne rocken. Obwohl Sänger Torsten Nagel und seine Jungs gesundheitlich angeschlagen waren, gaben jeder sein Bestes und zu keinem Zeitpunkt kamen Zweifel zum Gesundheitszustand auf. Mit "Sick of Society" folgte der letzte Song. Eigentlich würden sich jetzt meisten Bands einfach verpissen, aber Areion bewiesen das komplette Gegenteil.
Mit "Violent Thoughts" kamen die Zuschauer in den Genuss einer Zugabe. Danach war Schluss und mit ihrem Auftritt konnten sie neue Fans gewinnen. Dass sie trotz Krankheit ihre Show durchgezogen haben, ist einfach super. Ich zolle ihnen dafür vollen Respekt. Hut ab! Das war eine reife Leistung!
Setlist Areion
Fake dreams
Blindness of the human race
My King
Silent Hills
Awakening
Sick of Society
Violent Thoughts
Darrow als Headliner waren die letzte Band. Allerdings schrumpfte bei ihrem Auftritt die Zuschauerzahl im Gegensatz zu den vorigen Bands. Sänger Stefan Flückiger und das Gitarrenduo Seiffert/Caraci liess dieser Umstand völlig kalt. Mit ihrem breakdownlastigen Metalcore mit einem Schuss Modern Metal und einem leichten Melo-Death Einschlag traten sie von Beginn weg aufs Gaspedal und liessen nichts anbrennen.
Setlist Darrow
Generation of Builders
Inside the Casket
Odyssey
Million Scars
Liberation
Drifting
Completion
From Nothing
June
Letter
In Loving Memory (My Dark Passenger)
Als Premiere wurde ihr neuster Song "In Loving Memory (My Dark Passenger)" als Zugabe gespielt. Mit ihrem starken Auftritt sorgten sie für einen würdigen Abschluss eines tollen Abends. In meinen Augen war dies sogar ihr stärkster Auftritt. Ihre Musik konnte sich dank der Soundanlage entfalten und die Zuschauer in Ekstase versetzen.
---
geschrieben von Dominic Latscha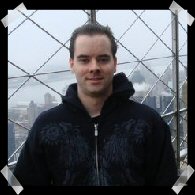 GM Editor für die Schweiz