INTO THE STORM (STORM HUNTERS)
---
NEW LINE CINEMA Presents
In Association with VILLAGE ROADSHOW PICTURES
A BROKEN ROAD Production
© 2014 Warner Bros. Entertainment Inc. - U.S., Canada, Bahamas & Bermuda
© 2014 Village Roadshow Films (BVI) Limited - All Other Territories
All Rights Reserved.
American Humane Association monitored the animal action.
No animals were harmed®. (AHAD 04087)
Soundtrack Album on WaterTower Music
"Trojans"
Written by Keith Jeffery, Michael Jeffery, Steven Jeffery and Darren Sell
Performed by Atlas Genius
Courtesy of Warner Bros. Records Inc.
By arrangement with Warner Music Group Film & TV Licensing
"On And On"
Written by Aaron Renner, Graham Edwards, Lauren Christy, Michael Franti and Scott Spock
Performed by Michael Franti and Spearhead
Courtesy of Capitol Records, LLC
Under license from Universal Music Enterprises
"This Time Is Yours"
Written by Collin Brace, Joshua Collum and Troy Akers
Performed by The CO
Courtesy of Sorted Noise Records
By arrangement with Music Alternatives, LLC
"Let's Ride"
Written by Marlon Young and Robert Ritchie
Performed by Kid Rock
Courtesy of Atlantic Recording Corp.
By arrangement with Warner Music Group Film & TV Licensing
"Stay Young"
Written and performed by C. Todd Nielsen and Jonathan Mead
Licensed courtesy of Hitcher Music
"Pomp And Circumstance"
Written by Edward Elgar
Performed by Royal Philharmonic Orchestra
Courtesy of Imagem Music
CAST

Gary RICHARD ARMITAGE
Allison SARAH WAYNE CALLIES
Pete MATT WALSH
Donnie MAX DEACON
Trey NATHAN KRESS
Kaitlyn ALYCIA DEBNAM-CAREY
Daryl ARLEN ESCARPETA
Jacob JEREMY SUMPTER
Lucas LEE WHITTAKER
Donk KYLE DAVIS
Reevis JON REEP
---
NO CALM BEFORE THE STORM
Disaster-thriller fans! This is another movie for you! Do you know what the Enhanced Fujita Scale is? Well, winds of a massive EF5 tornado, which represents the highest point on the Enhanced Fujita Scale, run and devastate at more than 200 miles per hour.

"What do you do when confronted by a two mile-wide tornado coming at you?" asks director Steven Quale. "Do you hunker down, do you run away, or you run toward it? I thought it would be really interesting to show how different people react, to see who rises to the occasion when faced with such an imposing natural phenomenon and there's nowhere to go, no place to hide."

"Tornadoes, in their most perfect form, are like monsters," producer Todd Garner says. "It can feel like they're actually chasing you, and yet their path also seems completely random. I grew up in Los Angeles living under the threat of earthquakes, which are scary because they are so unpredictable."

Maybe the plot is not that various, because the action takes place mainly in the USA, city of Silverton, ravaged by an assault of furious twisters as never experienced before. But "Into the Storm" will lead you even into the eye of the biggest of these storms, offering an extreme vision of Nature which would have been fantastic in 3D, anyway scary enough, apart some (usual) scientific imperfection.

The best characteristic of this film is the first-person narrative, which is really well done. "I've always thought that the closer a movie is to happening in real time, the more tension you can have; there's a certain built-in urgency" Quale says. The fact that Steven Quale directed "Final Destination 5" can already give an indication of the temperament of "Into The Storm". The story is almost an inspirational tale about how far people will risk in order to save the ones they love, and how soon people band together. Of course, different people react differently, of course, therefore the movie mixes the story of professional stormhunters with thrill-seeking- videoamateurs, normal American students, teachers, sons, families.

Younger citizens of Silverton are anticipating one of their best days: their high school graduation. Expected to be a day to be remembered as an awesome moment in life, it will turn into a day of nightmare. Protagonist Gary Fuller (Richard Armitage) is the vice principal of Silverton High School and father of two teenage boys, Donnie and Trey, whose mother died. "Richard is a very charismatic actor," Quale states. "He has a quiet but commanding presence, and he brought a lot of inner strength to the character who, because he's not the top dog at work, has had to learn to be very diplomatic. He's a caring father, too, and he's trying to apply that diplomacy to his home situation. Of course it doesn't necessarily always work as well with your own kids." The unexpected storms makes of Gary Fuller a kind of extemporaneous hero. He must look out for the students under his care at the school, including his son Trey, while his son Donnie has left the school and gone with school colleague Kaitlin to an abandoned paper mill, in order to help her with a video project about environmental awareness. But once the storm hits, the structure falls trapping them. Alycia Debnam-Carey, who plays Kaitlyn, says, "Filming in the pit was hard. It was really confined, wet, cold and dark…and with the pelting sound of the rain and wind machines outside it was a little overwhelming. But the realistic conditions really got our adrenaline pumping and helped our performances. And we had great crew members down there with us, so it felt like we were all in it together."

Other protagonist is a small group of professional storm hunters, that has come to town in order to get very close to a twister. Meteorologist Allison Stone, portrayed by Sarah Wayne Callies (who met with a professor of meteorology at the University of Michigan to research the role), must track the path of the storm front. The boss of this group is storm hunter/documentary filmmaker Pete Moore, who has built the perfect vehicle, the TITUS, in order to film and withstand even the strongest storm. He wants to get inside the eye of a tornado.

Designed by David Sandefur, the film's production designer, the Titus is outfitted with bulletproof Lexan windows, 4mm solid steel armor plating, a 12-ton capacity winch, and a mini weather center complete with anemometer, a humidity sensor and a potentiometer.

"The Titus was the first thing I started designing, and it was a lot of fun," Sandefur says. "I took a lot of inspiration from armored vehicles—tanks, personnel carriers—as well as stealth naval ships. We wanted it to look like it just had what was required, nothing space-aged, purely functional."

Action loaded, with great effects (the so called touch downs of the tornados are impressing), not characterized by an inconditionated happy end, this film may not be an oscar-masterpiece and has a thin story line, nonetheless it offers you a spectacular adrenalinic show. Worth to be seen, even because the actors did a good job. Moreover the soundtrack is enriched by a song "Let's Ride" (written by Marlon Young and Robert Ritchie) performed by Kid Rock.

"We chose Michigan because it's a beautiful state, very flat,

very close to the topography of the Tornado Alley states,

and they have weather—real weather," Quale notes.

"Except when we were there."

7/10

review by dalia di giacomo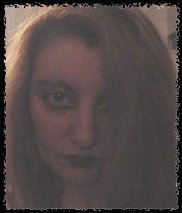 + Production Notes