review by Salvo Russo
Nowadays music is contamination.
Yes I know…most of you could think that it's the umpteenth band of gothic pop in which female vocal are the essence of the music…I don't think so…and this review will invite you to re-evaluate this awesome band!

This new Nemesea album is a very good release in which I notice the search of improvement, the sound is full of original elements…search made by various influences and it's impossible to define this band….
Manda gets an incredible and awesome timbre, which is noticeable since the opener (after the intro the quiet resistance) "Caught In The Middle" in which power and melody meet together into a very good song embellished by perfect electronic loops…
The quality of the band is true to type and the single "Afterlife" confirms what I say….in this case the band can't but remind of Evanescence for what concerns the song mood…but I can't but say that the result is fantastic!

"Whenever" is pure modern pop-rock in which the band puts the gothic soul in order to give emphasis to a very easy listening song…in this contest it's the cherry on top!!!

A song like "If You Could" can't but remind of Delain but there's no way to be insensitive…this song is as deep as awesome….just made with to the smallest details….The band shows to be up to the task…..

Absolutely original "High Enough"..a sort of Delain mixed to Madonna!!! Yes…it's true…I appreciate the use this fantastic way to create songs…the chorus seems near to Delain but some parts, in which the band seems to remind of Madonna, are impressive!
"Say" is another classic pop-goth-alternative song that is in line with the style, even if the band is able to find good arrangement solutions…
"It's over" is another melodic anthem-song in which male and female vocals create an unforgettable refrain. It's incredible how the band is able to use electronic loops in order to create interesting passages ..in this case they have been able to mix hip hop loops to the song!!!

Emotional and intense is "I Live" characterized by another fantastic refrain!!! What else do we need???
"Stay With Me" is less original even if it's another good song in according to the style of the band…
Modern and original is "Rush"..the proof that the band keep on searching different solutions to the classic pop goth style…

It could be reductive to consider them like a classic modern pop goth band…there are a lot of influences here…from gothic to pop…alternative, elektro dark, a very talented band…that comes back after 4 years with another album studio ready to impress people who appreciate different kind of styles…
Nowadays music is contamination and this band is the proof of it!!!

I want to underline this theory by commenting the song "2012", a very impressing instrumental track, in which the band is able to make (in my opinion) one of the best electro song ever invented!!! The atmosphere seems to mix soundtrack music and eletro goth together…the chilling atmosphere even goes to a sort of trip hop metal…it's incredible!!! Before this track, "Release me" is another experimental song…full of contamination…amazing..awesome…ORIGINAL!!!
The bonus track "Allein" is characterized by interesting male part near to growl made with Heli Reissenweber of Rammstein's cover band Stahlzeit; …the song perfectly and successfully mixes Rammstein, Gothminister and Nemesea!!!
I'm very delighted by this album….
It's a treasure…
10/10
20.12.11 DE - Ingolstadt / Saturn Arena
21.12.11 DE - Braunschweig / Stadthalle
22.12.11 DE - Regensburg / Donau-Arena
26.12.11 DE - Cottbus / Messe
27.12.11 DE - Kassel / Stadthalle
28.12.11 DE - Kaufbeuren / All-Karthalle
29.12.11 DE - Karlsruhe / Europahalle
written by Salvo Russo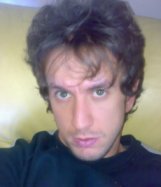 Salvo Russo is editor for gryphonmetal.ch since 2001.
He is based in Italy, reachable at this e-mail address nightofdreams@hotmail.it. More in Team
29.11.2011
 SWISS  UNDERGROUND 
The Haverbrook Desaster (DE), Darrow (CH),
Novel of Sin (IT), Sweet Massacre (CH)

Youth- und Culture Center Tramstation, Münchenstein, Switzerland – October 28th 2011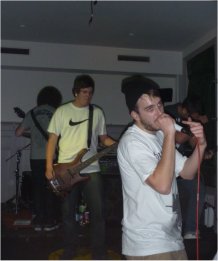 ---
Alter Bridge (US)
Black Stone Cherry (US)
World Tour III
Town Hall, Bülach Switzerland, October 21st, 2011
---
Pretty Maids (DK)
Official DVD Recording
Z-7, Pratteln, Switzerland – October 01st 2011
---
with
GORGOROTH - MARDUK - LEGION OF THE DAMNED
VOMITORY a.o.
09-10 September 2011
Hüttikon (CH)
---
SWISS UNDERGROUND
Scarred by Beauty (DK), The War We Lost (CH), Erupdead (CH)
PurplePark Gundeli, Basel, Switzerland – August 18 2011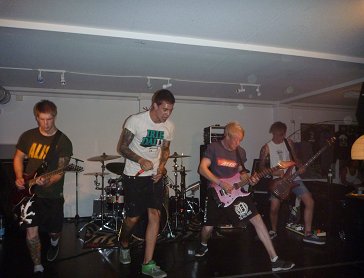 ---
SUMMER CAMPAIGN 2011 at Dynamo in Zürich 18.06.2011
VADER, KRISIUN, ESSENCE, DARKMOON
---
SWISS UNDERGROUND
PIGSKIN , COILCRY
WAR WE LOST , WHAT THE HELL
Rock City, Uster - 04.06.2011
---
SWISS UNDERGROUND
EXCENTRIC (CH)
"White Knuckle Ride"
Red Rocks, Basel - 01.06.2011