Dopo avere vissuto un concerto di Dystera al Sissy's, dove sono rimasto più che colpito,mi era chiaro che non potevo perdere i loro prossimi concerti. Insomma, adesso appartengono al meglio che ci sia nella regione di Basilea per quanto riguarda l` Epic Symphonic Power Metal. Per questo mi sono diretto al Met Bar di Lenzburg, nel cantone Argovia (CH), per vedere in che modo la loro musica fosse accolta dal pubblico di questa zona.
L'orario d'apertura del Met Bar era alle 20, con entrata libera. Naturalmente ciò fa piacere al metallaro perché rimangono più soldi per la "merchandise".
Il complesso d'apertura era proprio Dystera. Però questa volta ci fu una piccola sorpresa. L'intro "The Tome" penetrò l'atmosfera e una fitta nebbia si innalzò dal palco. Poi una persona completamente vestita di nero apparve sul palco, leggendo la storia da un libro. Con "Voice of the Shadow" la prima canzone, il concerto ha inizio, subito dopo l'esibizione di Olivia Bärtschi, per la gioia di tutti metallari presenti.
Mentre Olivia con il suo canto convince l'audience, il chitarrista Dominik Geneto sostiene con i suo suoni solistici. Mentre il bassista Ralph Kersten nel fondo ci mette il groove che occore. Anche il nuovo arrivato, Christian Keller, ha dato il suo meglio alla chitarra cogliendo un po' d'applauso in più dal pubblico. Non solo per se, ma per tutta la band! Con la canzone "A Travellers Destination" finirono il loro set dopo buoni 55 minuti.
Setlist Dystera
Voice of the Shadows
Task of the Sages
Judgement of the Wise
Traveling the Land
Plight of the Knights
Tunnes of Holy War
Hopeless
A Traveler's Destination
Alle 22:35 era giunta l'ora per l` headliner Appearance Of Nothing. Non sapendo cosa aspettarsi, anche perché la band due anni fa ha già publicato un secondo album in cui Dan Swanö (ex-Edge Of Sanity / Nightingale) era ospite. Nel caso di Appearance Of Nothing è stata tutta un' altra cosa. Il vessillo con la scrittura "The sweetest Enemy – 666% Progressive Vine" era gia un` attrazione ottica, poi i musicisti attorno al cantante e chitarrista Pat Gerber, e cioè il cantante e bassista Omar Cuna, Peter Berger con la sua lead-guitar, il tastierista Marco Petralito ed alla fine il batterista Ronnie Wolf non si sono lasciati scappare niente.
A causa del numeroso pubblico, il Met Bar era pieno fino all`ultimo angolo. Il progressive metal trovò subito riscontro e non durò molto fino a che si ottenesse una reazione piacevole e forte. Quando però la canzone « Destination », ultima nel set, era finita, ed i basilesi volevano già andarsene dal palco, le richieste di un bis diventarono sempre più forti, incitate da questa grande prestazione. Così, alla fine, seguì il bis obbligatorio con il brano «The Call Of Eve». Era necessario averlo fatto, prima che qualche metal-maniaco avesse perso la testa.
Setlist Appearance of Nothing
The Mirror's Eyes
2nd God
Wasted Time
Man in the Mirror
Sweet Enemy
The Gambler
I said Silence
Lies of a Memory
Destination
The Call of Eve
L'unica cosa negativa in questa serata è il fatto che la maggior parte dei fans era presente a causa di Appearance Of Nothing dando piu energia all` headliner che non a Dystera. Fondamentalmente capisco che, come band d'apertura, le cose non sono facili in Svizzera, in quanto l`attenzione è puntata sull`headliner.
Ma è tuttavia un peccato, perché, in questo modo, gruppi con talento, a cui si dovrebbe portare lo stesso rispetto, vengono ignorati e anche tralasciati.
scritto da Dominic Latscha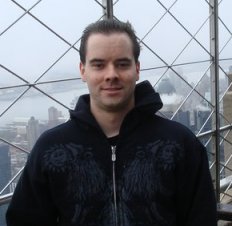 GM Editor per la Svizzera