30/08/2002 ALL PICS BY: © Absolut_Evidence - REVIEWS BY Dalia "Gryphon_spirit"
SUMMER BREEZE 2002 - III DAY 24/08 - FIRST DAY - SECOND DAY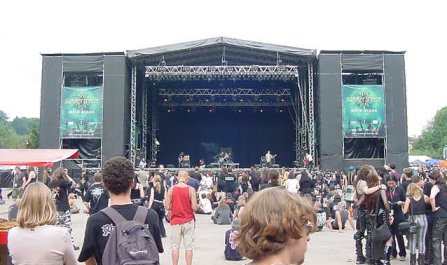 Today is the last exciting day of this year edition of Summer Breeze. The weather is still good and there are so many metalheads interested to every shop and every opportunity offered, without saying that after, the awsome "apéro" of the 2 previous days, today there will on both stages a lot of cool bands that will transform this saturday in a real metal marathon with related pleasures. And moreover, today all who like Paradise Lost will have the joy to support the beloved headliners. They will present tonight a bright new song from their upcoming album. Having been already presented just some days ago in Cologne at the Popkomm, the fans know that this song is called"Self Obsessed".
So i would resume this day with this title : The "SELF OBSESSED day". Let's say the truth: we are all a little bit self obsessed, aren't we?!!
Oh before i forget, do you know how to roll a cigarette? The "Schwarzer Krauser" stand is gifting you with a lighter, a cup of coffee and a packet of tobacco, if you prove that you are able to roll a cigarette. Needless to say, our Stefan is...hehehehehe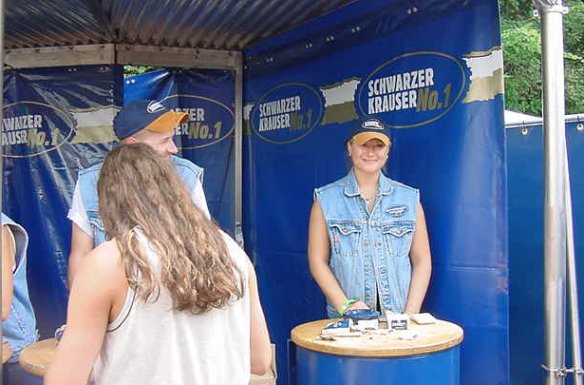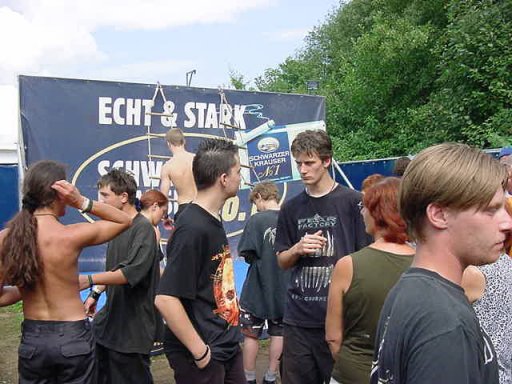 CRYSTAL BALL
GURD
FLOWING TEARS
AMON AMARTH
AGATHODAIMON
WITHIN TEMPTATION
SENTENCED
STORMWITCH
SAMAEL
PARADISE LOST
CRYSTAL BALL
www.crystal-ball.ch
If you would ask yourself "where are Crystall Ball coming from?" you would get the answer simply watching at Mark , the singer. With a -Swiss Flag T-shirt- (those that in Switzerland itself have brought up a lot of discussions of the kind, "is this T-Shirt an expression of racism or not? Should we forbid them in the school?" , the good mooded valuable singer is practically an ambulant Swiss publicity. Ah but beyond every speculations, i can understand how proud they can be that they have the possibility to play here and to represent, together with Gurd and Samael, the land Switzerland, which so much deserves that its bands are known, and surely there is no nationalistic intention in Mark, who , on the contrary is captaining a band which is giving its best in front of an audience asking also for a bit Power. With Am I free? they have warmed up the crowd from the Pain Stage and the songs are shooted with pulsing rhythm. Starting some years ago as a cover band, how long way they have done! Now they present a mix of Power and Classical Rock of their own, with catchy anthems and good melodies. Well they are still bound to some musical cliches , but success is finally here and they can only do...even better!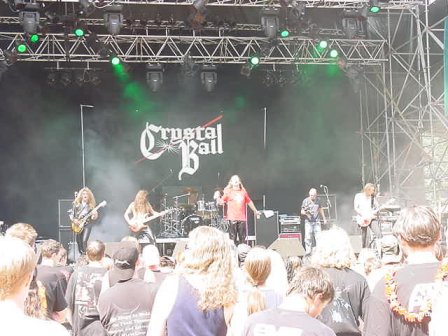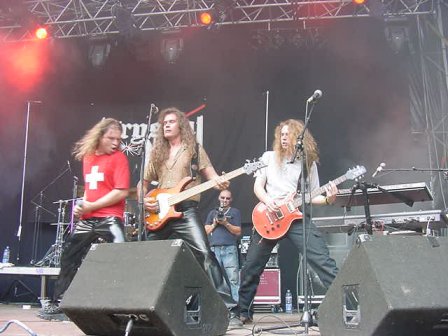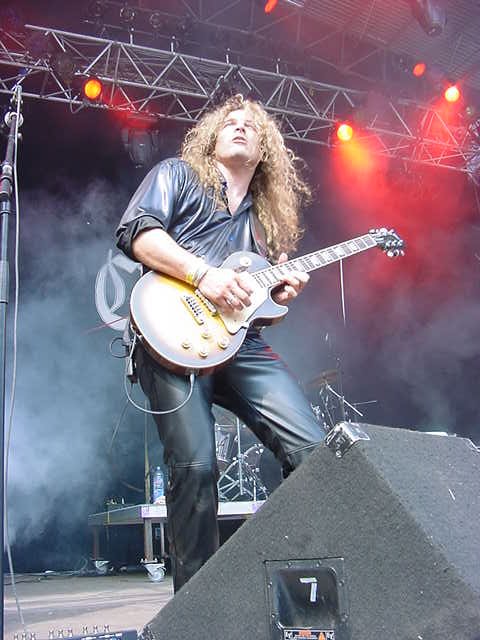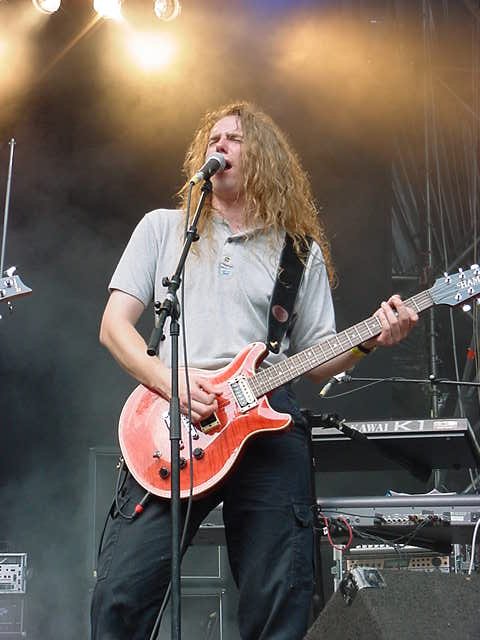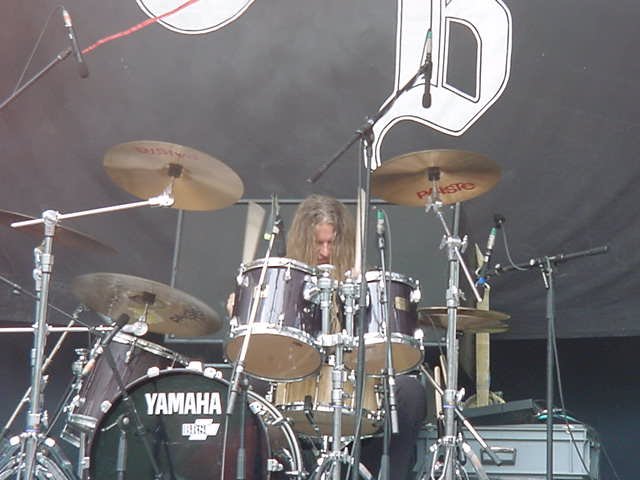 ---
GURD
www.gurd.net
h 14:00 just after Crystal Ball, here are the Swiss Gurd on the Main Stage, who are practically saying that it's an honour for them to play on Summer Breeze. And then they begin with their speedy Metalcores - Crossover elements à la Pro-Pain. May the hammersound be with you! Welcome Switzerland!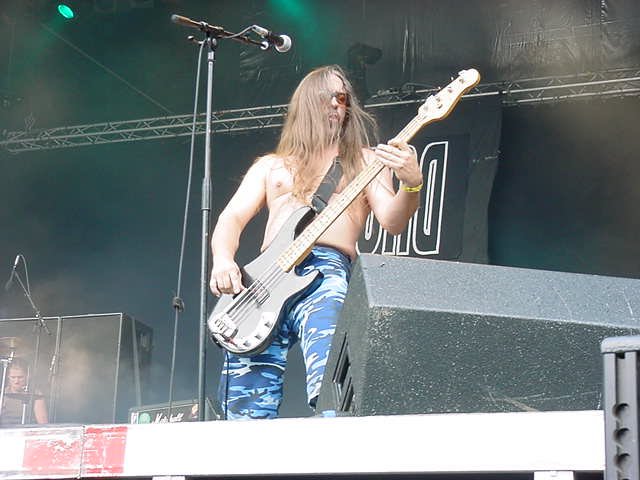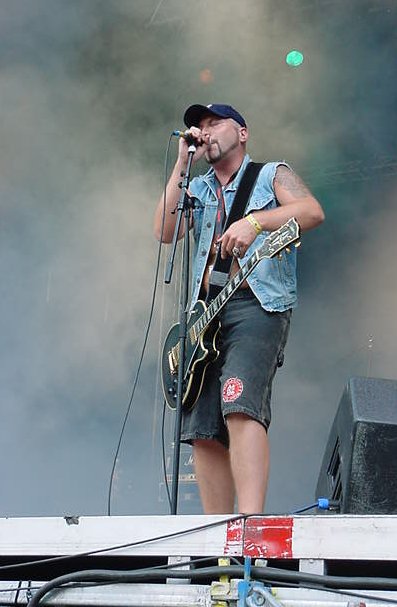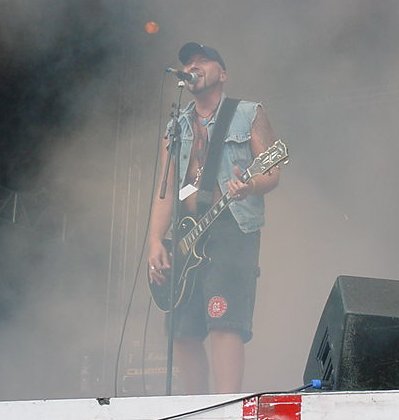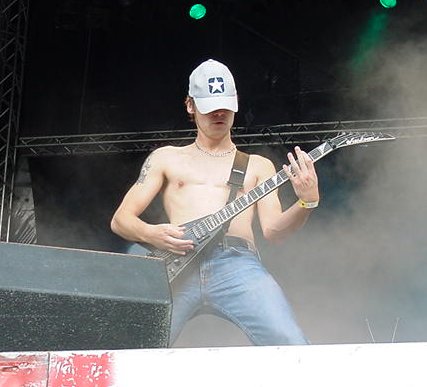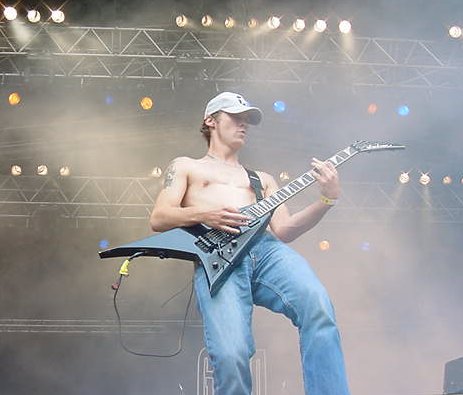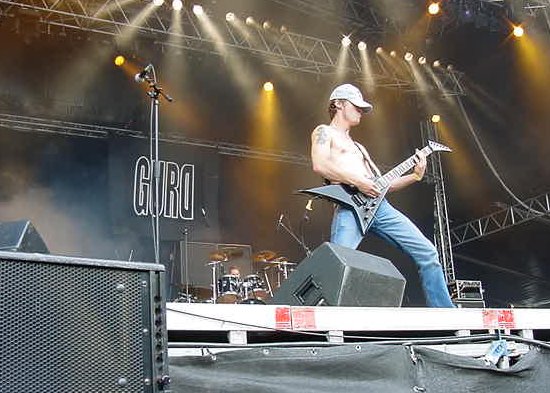 ---
FLOWING TEARS
www.flowingtears.de
h 15:00 Main Stage, after Gurd it's Flowing Tears turn to offer some fresh notes to the overheated crowd! The Gothic stream is emerging again and Stephanie Duchêne knows how to create an atmosphere full of feelings with her "velvety"voice. She is singing in no aggressive way preferring to underline the modulations and sometimes i have to say she is successful in giving to people some good goose flesh, cause in some passages her voice is simply able to go under the skin or to remain there between air and earth with nice echo touches . In few words: very moving. Also when playing live Flowing Tears are able to put emotional depth in their songs and surely they can measure out powerful riffs too. Turn off the sun for a moment please and light a few candles ! No? Not possible? Damn, gimme a good jet of water then!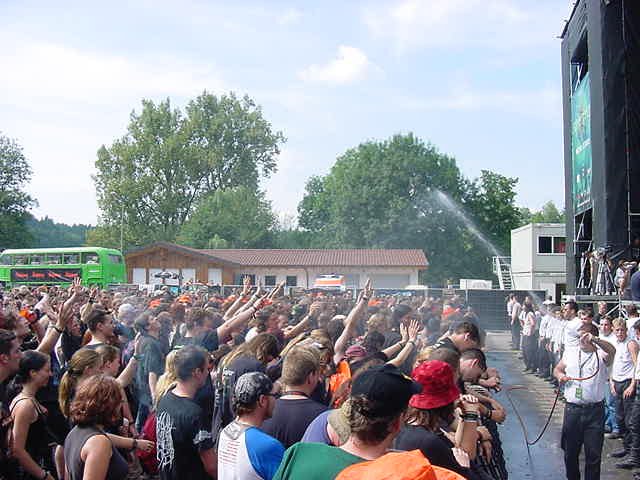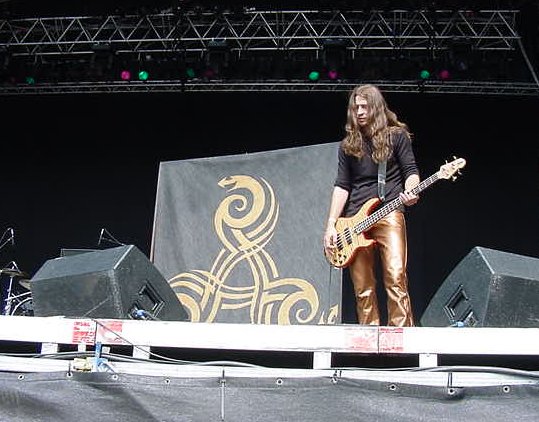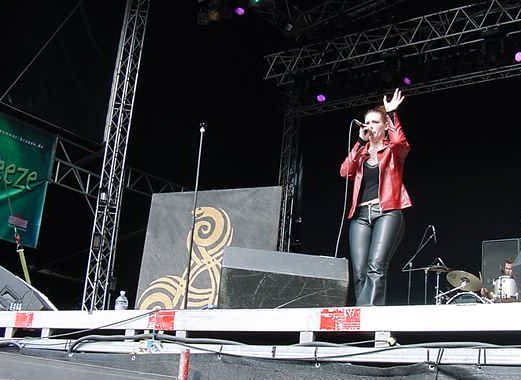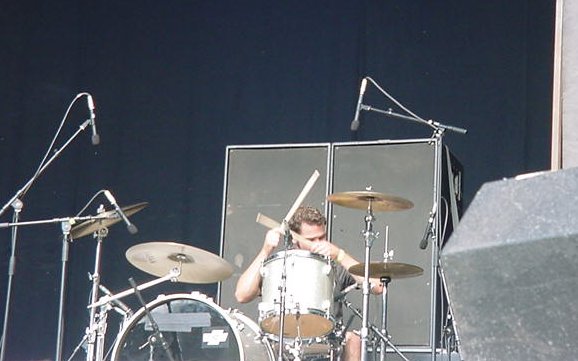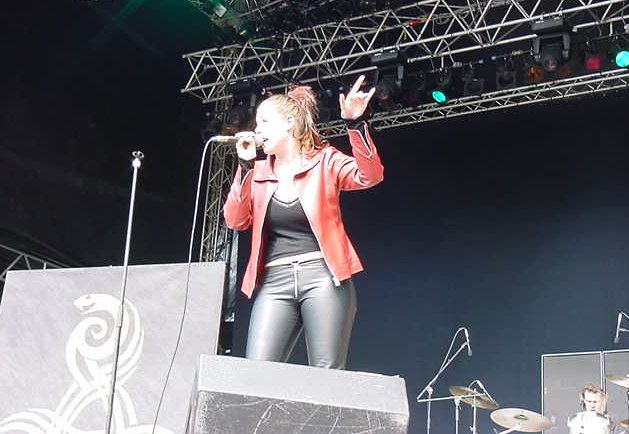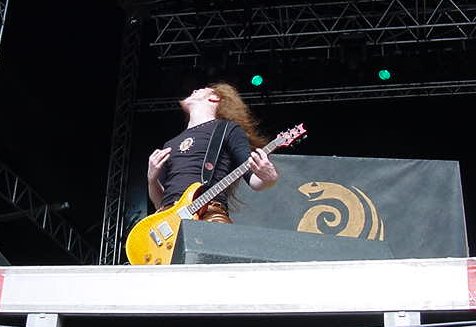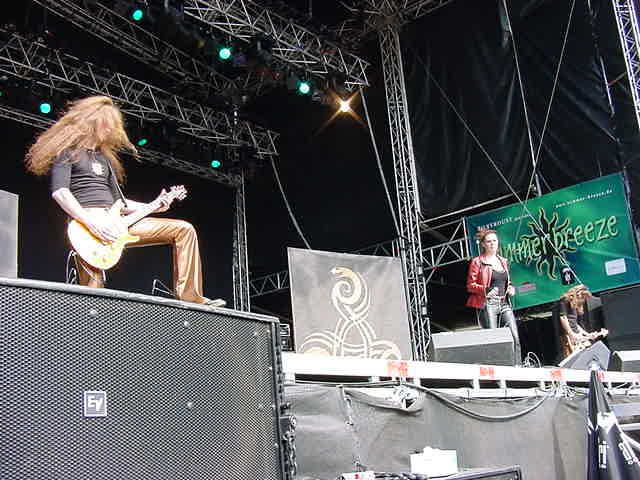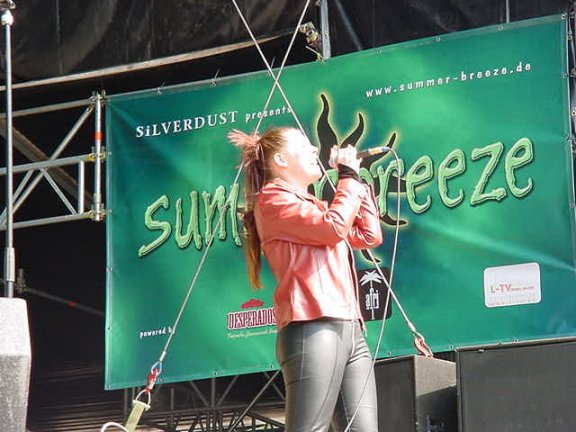 ---
AMON AMARTH
www.amonamarth.com
h 16:05 I'm seeing and hearing something of Amon Amarth's gig rather far, from the first row of Pain Stage, while Amon Amarth are playing on the Main. Well I'm here in good position waiting for a band which is interesting me so much : Agathodaimon, and i'd very sorry if i should leave this perfect stationing, still miraculously found, cause the crowd is already very big waiting for the Black Metal band. Anyway heard from here Amon Amarth sound awsome and they appear in good shape and more imposant than ever, with their typical "front line formation", with synchronous headbanging. It's incredible how the swedish Vikings, sons of Thorn, sound like Dark Tranquillity in some passages. Here they are, directly from Wotan's reign! ....next time that i will have the occasion, i will follow their gig with attention, but for now here a lot of pics and my personal good impression.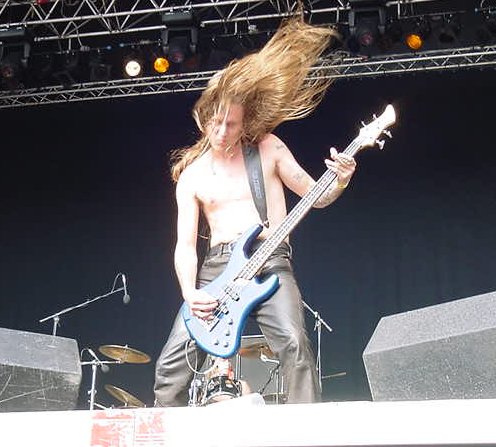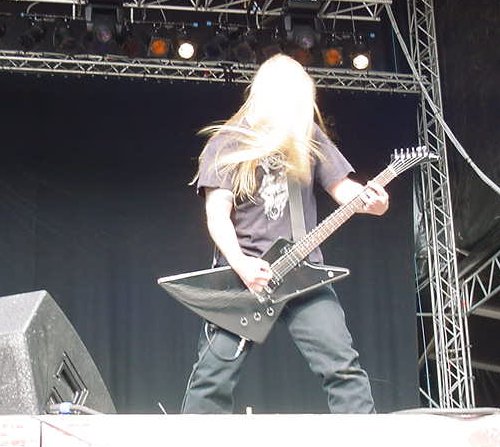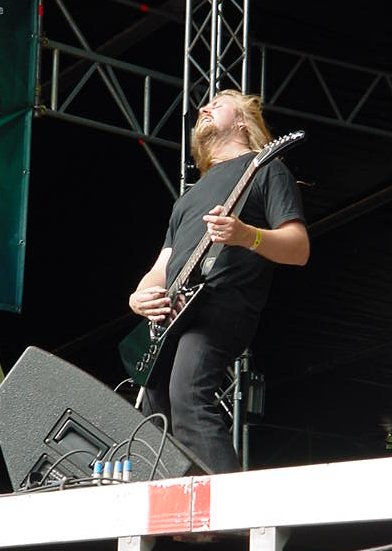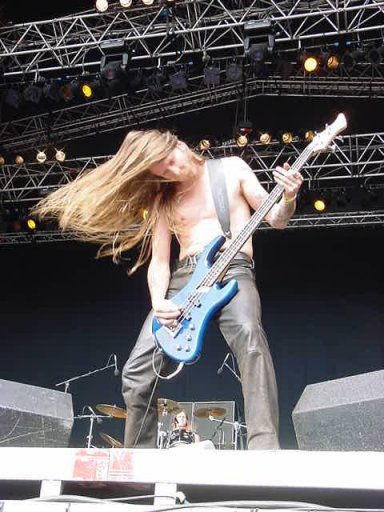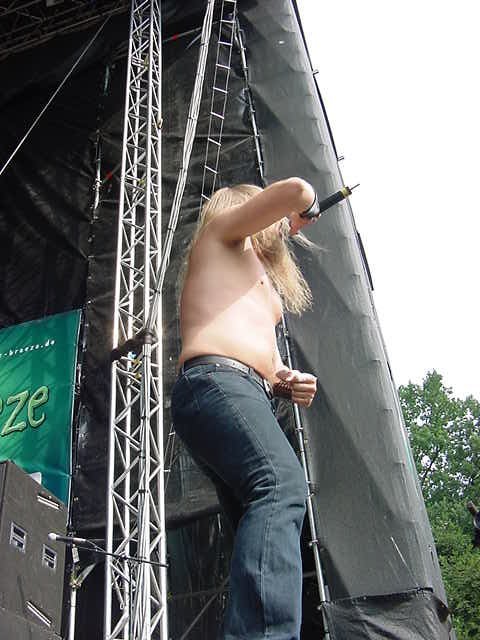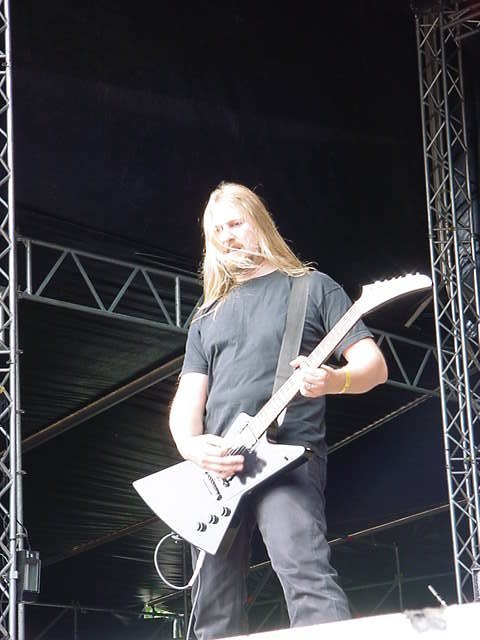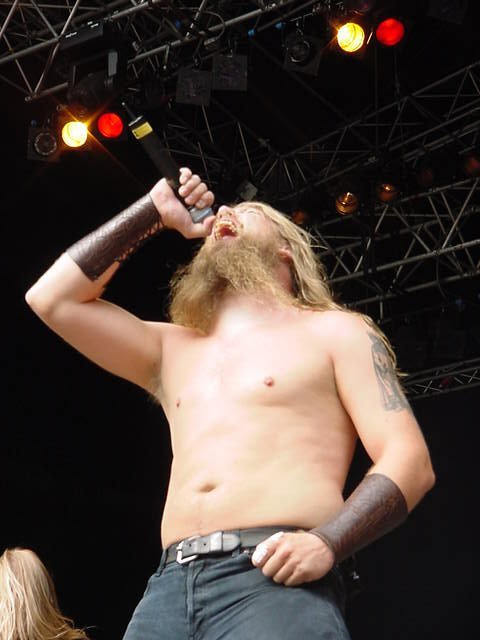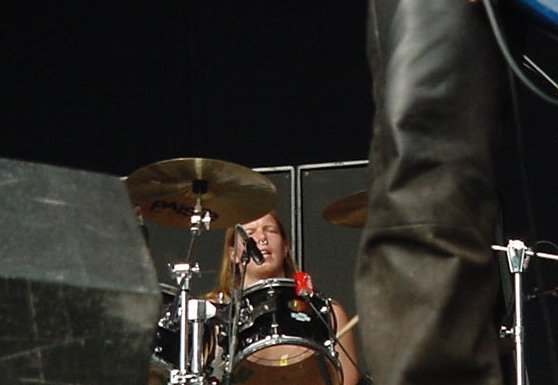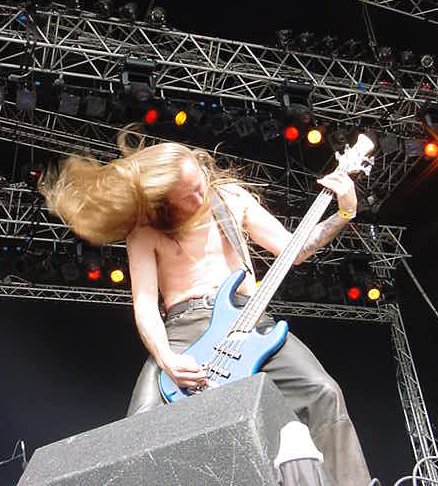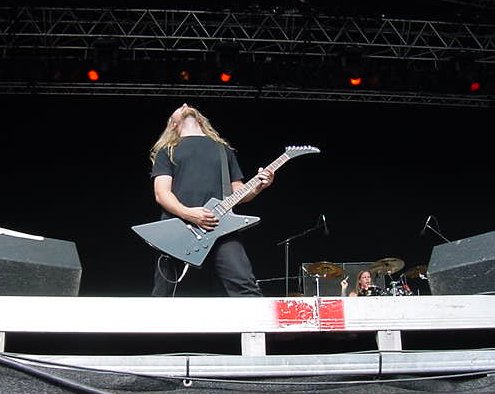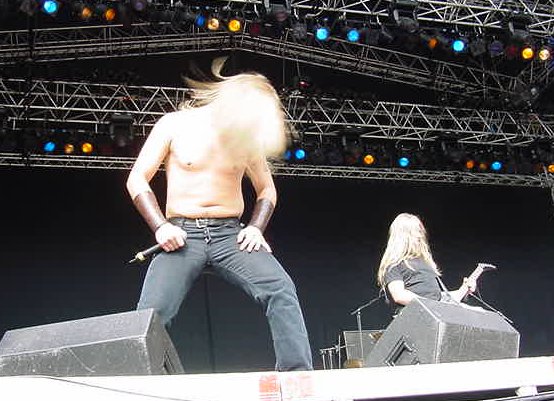 ---
AGATHODAIMON
www.agathodaimon.de
Well i confess that lately i'm taking more and more interest in the Black and Death music, but why Black? Since the moment i had to meet this musical genre at the Gryphonparty, where the young and talented Swiss band Enigmatik has played with Mjölnir, i'm trying to find a Black really suitable to the "poor mortals" that maybe love also some good melodies, dark atmospheres and a bit of heavy catchy metallic rhythms . I landed to Agathodaimon more or less a month ago, when i took my time to listen to Chapter III. I would cry to the miracle: what Dimmu Borgir and Co. hardly could do on my personal tastes, Agathodaimon has on the contrary done with successfully: incredible a Black Metal out from every clichés, absolutely agreeable and merged with dark notes very near to the Gothic style! Without leaving the typical schemes of the Black , Agathodaimon are presenting songs in which there are melodic bridges, surprising notes, impressive rhythm , interesting tempo changings, catchy chords, all things that can place Agathodaimon's music in a general Melodic Black Metal context. But this definition is really too much superficial for a band who can mix tremolo riffs with sad gothic-like soundscapes and heavy energetic moments. And today live they are not disappointing the big audience in front of them: enthusiast fans in the first rows and anyway a very huge crowd, which is pays attention to this brilliant music, behind. All who have loved songs like Banner Of Blasphemy, Tongue Of Thorns, Departure, Novus Ordo Seclorum or Paradise Beyond, will surely enjoy this gig, which is getting its top level when Azrael of Asaru (www.asaru.de) (Sessiongitarrist in Chapter III )
joins the band on the stage in order to play guitar as guest, so that singer Akaias, free from playing guitar himself , can give a good expressiveness to the acclaimed An Angel's Funeral. Vlad provides no longer for the vocals of the band, but guitarist Akaias can be a perfect frontman , drummer Matthias looks after resolute drums and guitarists Akaias and Sathonis, plus bassist Marko T. are taking out a lot of riffs and melodic chords, like they were passing one another the lead moments, in a way that i 'm often asking myself "but who is playing the rhytmic and who the lead guitar?", telling nothing of how much the bassist is synchronous indeed with the guitars. I have also to say that unfortunately a little technical problem has happened, that is forcing the band to stop for some minutes the performance, but this is not spoiling at all the good show and the interest of the audience. Methinks that Agathodaimon, though already well known and appreciated, have a lot of potentiality that still needs to be fully expressed, so let's wait for the next album, and in fact of charisma and talent: well they have in their ranks a guitarist like Sathonis, that is simply brilliant on the stage and, as far as it concerns charisma , he has so much of it that he could sell it for months. Immortal, Dimmu, Cradle and Co. watch your back, the successores ready to ascend the throne are here!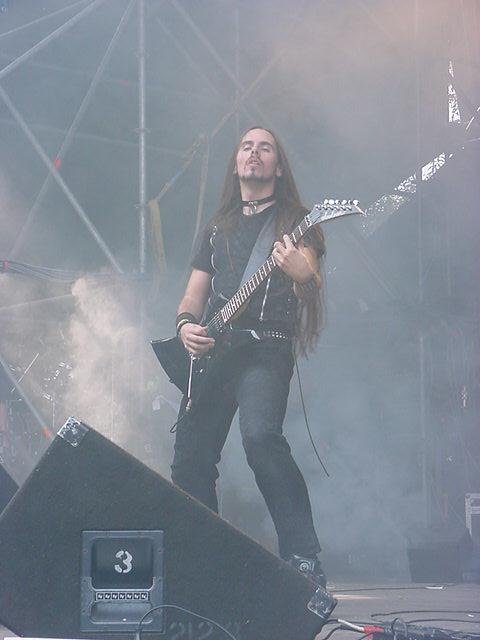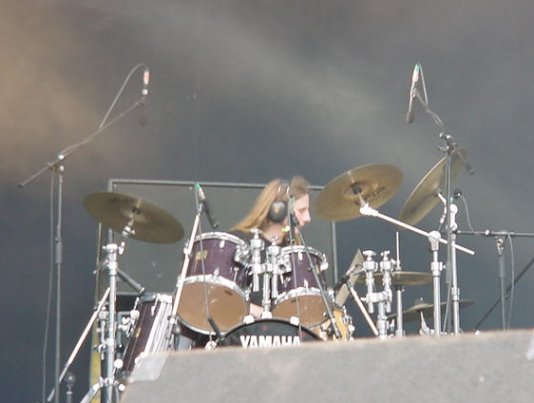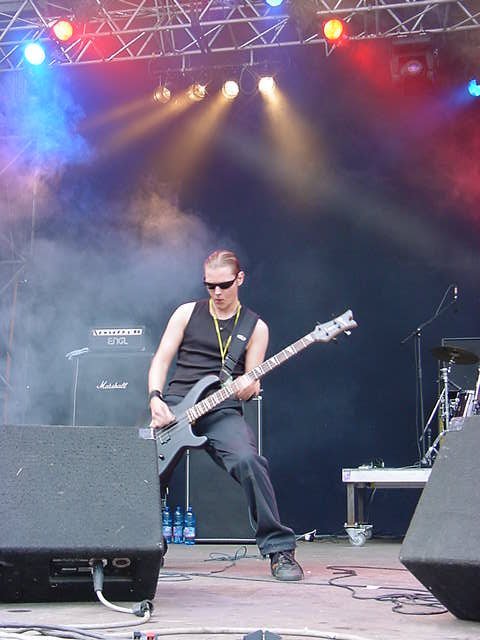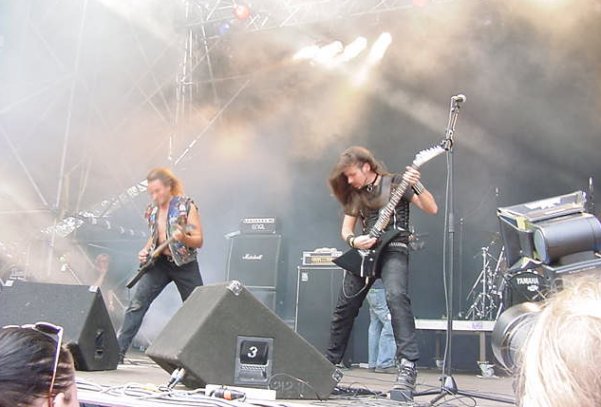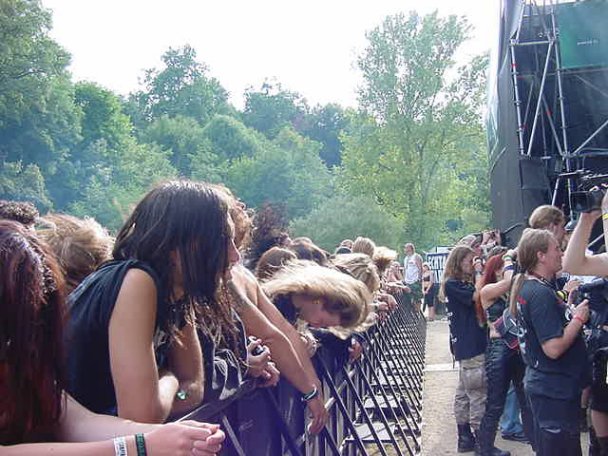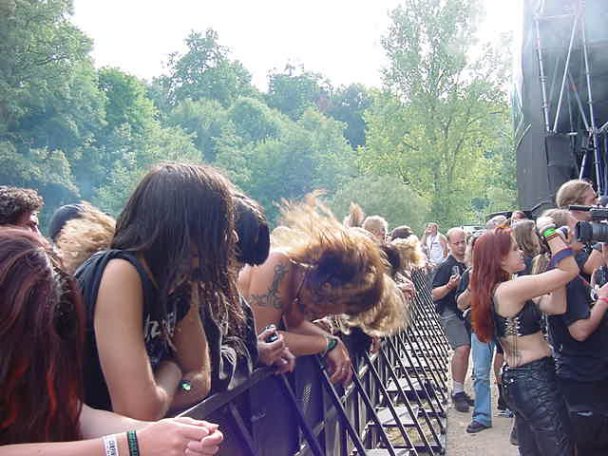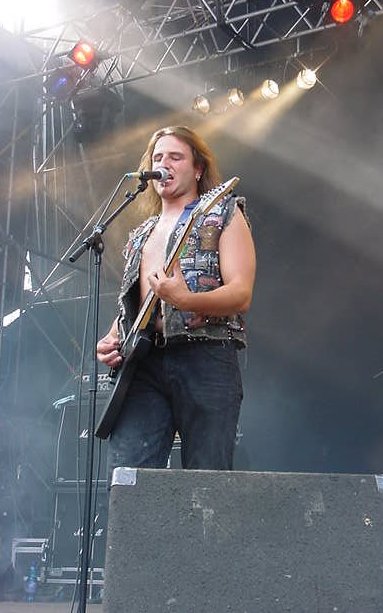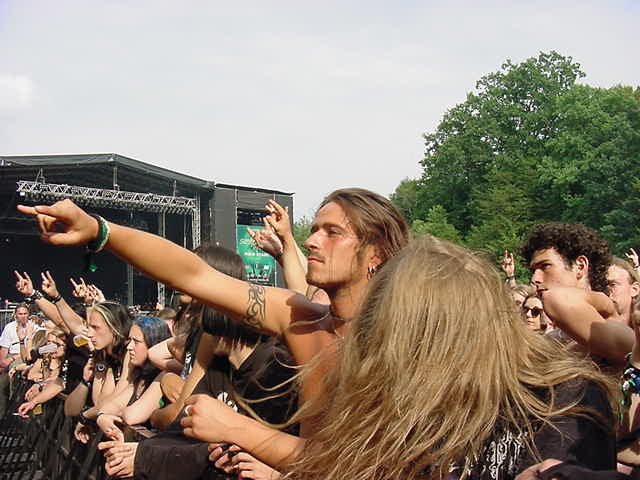 interview with Sathonys
---
WITHIN TEMPTATION
www.within-temptation.com
www.dsfa.nl

I don't know... but i personally don't like the Dutch Within Temptation and today too this band is not able to change my mind. I don't like Sharon den Adel's voice at all, i find it annoying and however too high. Their music seems to me boring, and i find the scenography put on the stage today simply kitch. But i would stress at once that all this is a question of personal taste, cause objectively spoken the show on the whole was not that bad, the fans were excited and moreover the band knows how to let "mother earth" quake under the feet. First song apart, when singer Sharon was rather out of tune, the show is running very good with the very engaged Sharon that is singing good accompanied by musicians who are giving their best under the instrumental point of view. Well that's all, i run away very far, sorry. But the fans will like the pictures at least!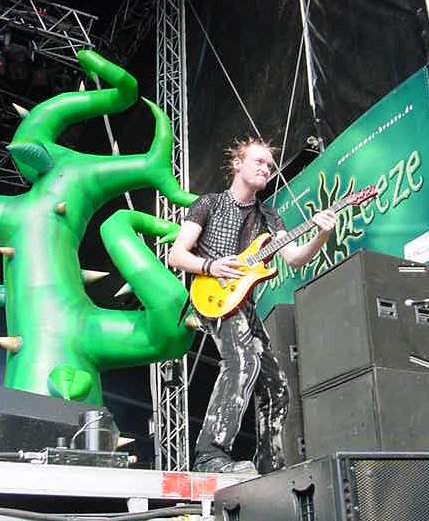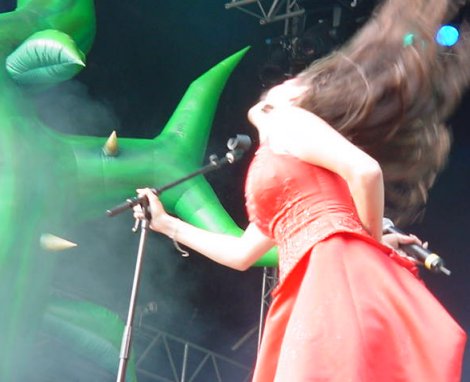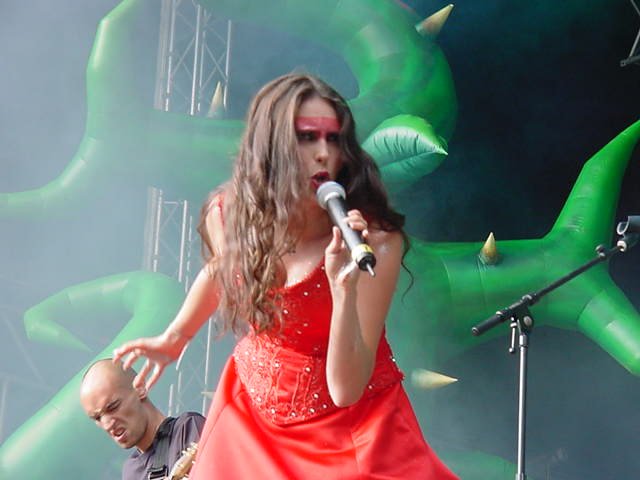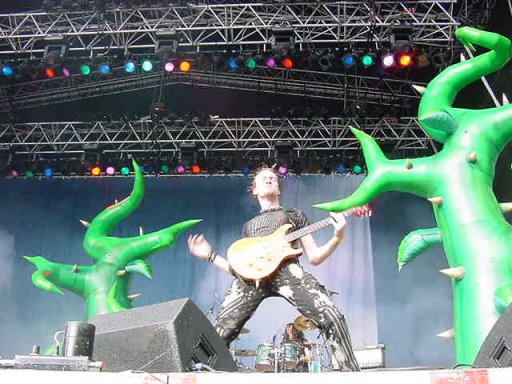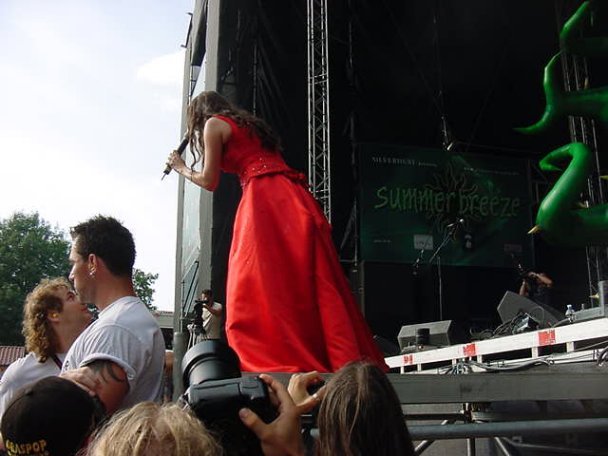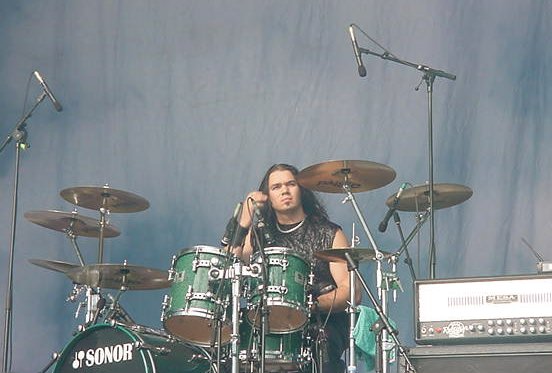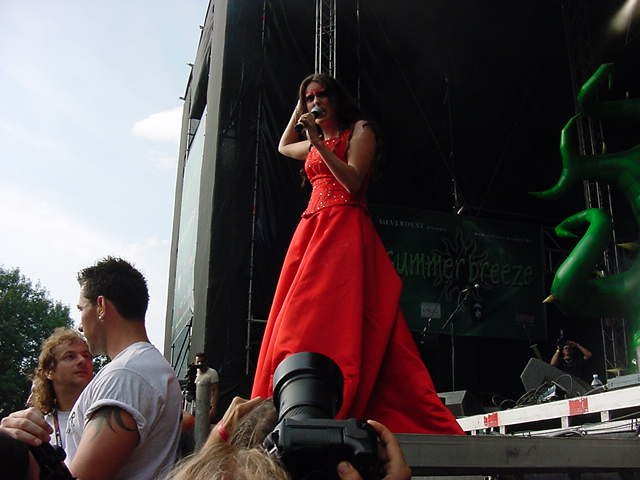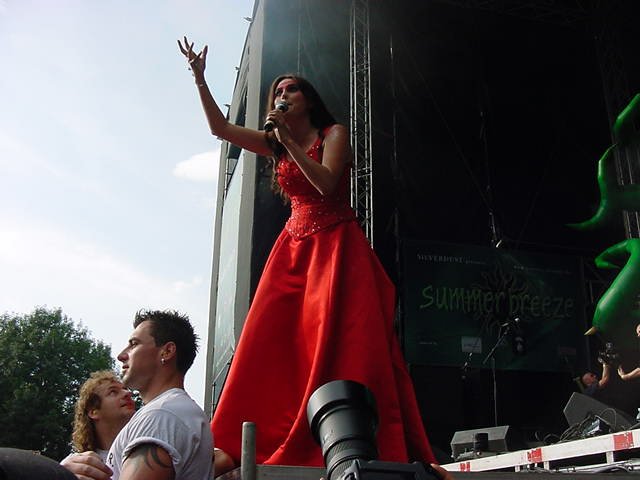 ---
SENTENCED
www.sentenced.org
CD review
h 20:00 the festival is getting overheated: a huge audience is waiting for Sentenced. An imposant deployment of security forces is facing the above-mentioned huge crowd. Sentenced on the stage! It's incredible how heavy but at the same time smart Sentenced are, they have a natural elegance in their movements and succeed in giving an impression of strength united with tenderness even if they are doing nothing exceptional in itself than playing cool and singing very well. This alchemy allow them to rule the stage with perfect control, without taking the help of some strange stage set . Singer Ville present himself like a sad mighty messiah, and the other members present themselves like ..sad might messiahs. And the performance is optimal. There are a lot of people haedbanging with composure, men and women, enthusiast but serious and fully absorbed in the music. Sentenced are proposing new songs taken from the album The Cold White Light, but also "old shit" as they have describied their older tracks. So from Aika Multaa Muistot (everything is nothing), to Warrior of Life (from Down) Sentenced discography is well represented, and for sure Noose and Nepenthe has been included in the "repertoire". I like very much how Ville presents Nepenthe "...and now time to drink, time to forget...with Nepenthe!" . Every note is easy to be played in their hands , the sad, tormenting but heavy atmosphere runs from stage to the audience and hardly you get conscious of that. You are there fallen deep in Sentenced world and then you wake up and are asking -Eh? what happened, what was this song?" -
Encore? For sure! "Do you want to hear more? Are you motherfuc***g sure?" - Ah yes no doubt, we are sure of this ! And it comes The suicider
I´m the Suicider dying every night and day
Killing me is not enough to make me go away
I live to kill and kill to live
And long for dying endlessly
Each time I kill I´m born again
…I have become The End
and Excuse me while i kill myself.
Great show!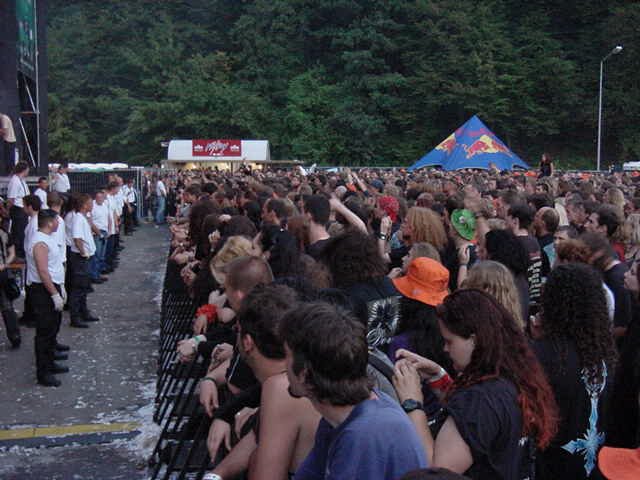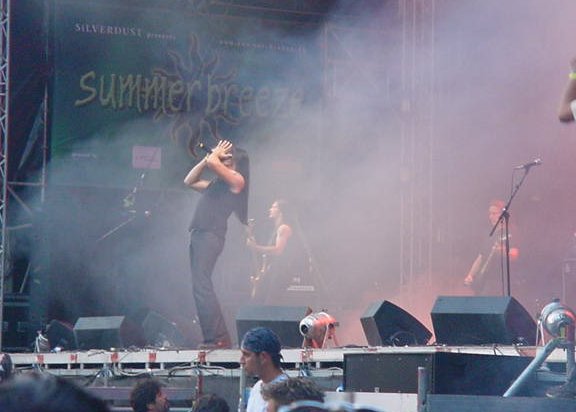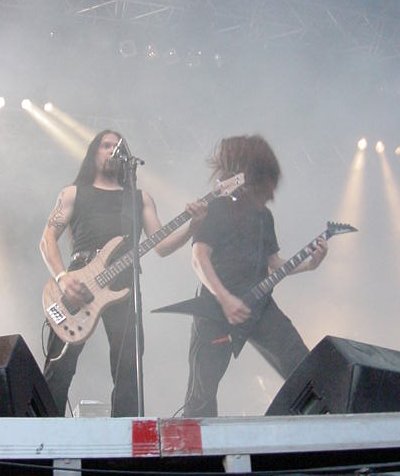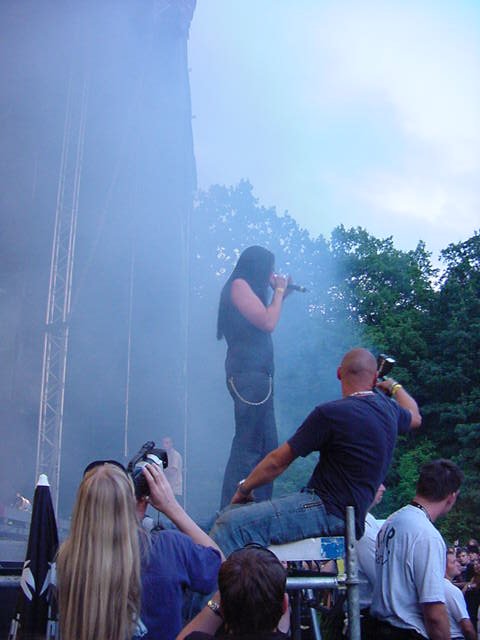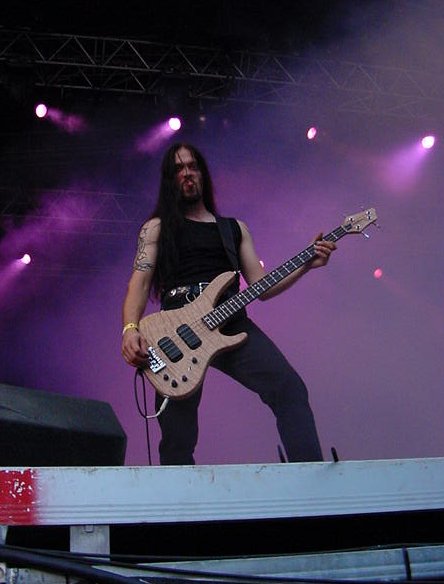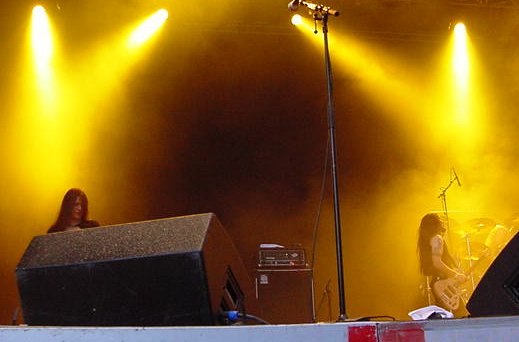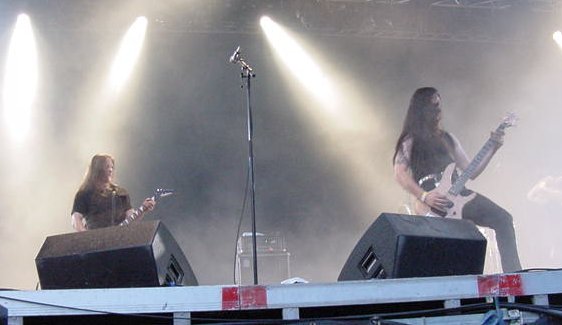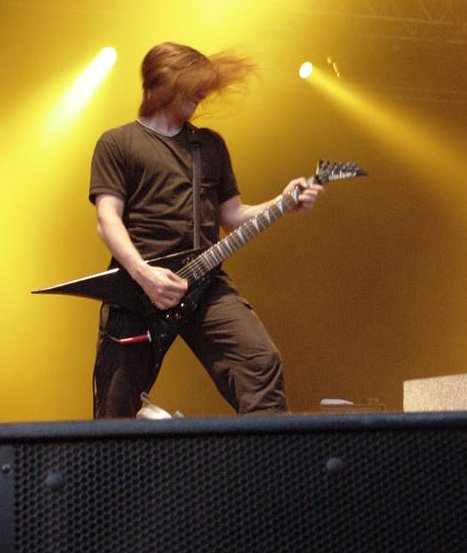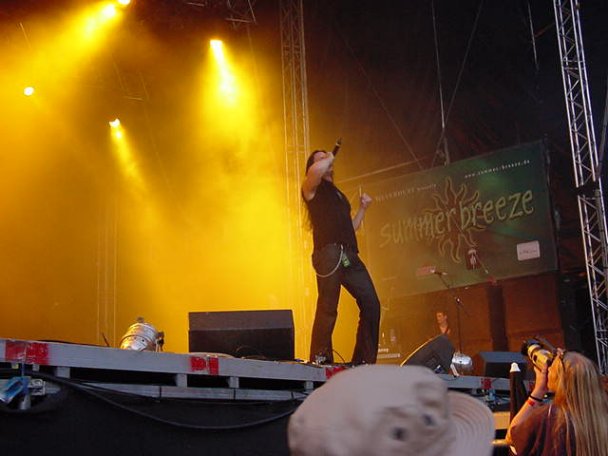 ---
STORMWITCH
www.stormwitch.de

h 20:55 very fast turnover, Sentenced have just gone away that we have to run to the Pain stage where the witches already let the first notes jump in the air. After an absence of almost 8 years, the cult band has reunited, with founder Andy Mück still as singer. This is surely one of the most important events of the year and certainly it signs a success for the world of Power, which is watching one of its most intelligent star grow again. Under a red-blue light Stormwitch are rocking hard with an enthusiasm and passion, rarely to be seen. It's clear that they enjoy every single moment on the stage and that esteem very much the consideration coming from the many fans. By the way fans: incredible but true many of them are very young, so Stormwitch are not a band for the older generation, at least not completely, cause really a lot of young people are following the gig with so much pleasure knowing also the lyrics of the tracks. On the stage Stormwitch propose their songs which range from an aggressive and anthemic style to a more melodic one. So we have a Power with a lot of faces and variability, with a general midtempo proceeding in common. Singer Andy is extreme self confident and gentle, with a great beautiful voice. Keyboarder Alex is simply the enthusiasm made person,and guitarists Fabian and Martin together with bassist Dominik are tireless motors. A Powerful gig with a cool atmosphere: the witch is alive and on the way to become an icon for all Power metal lovers.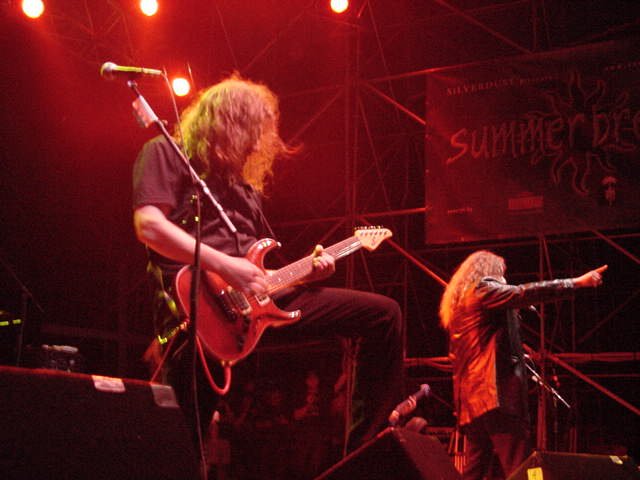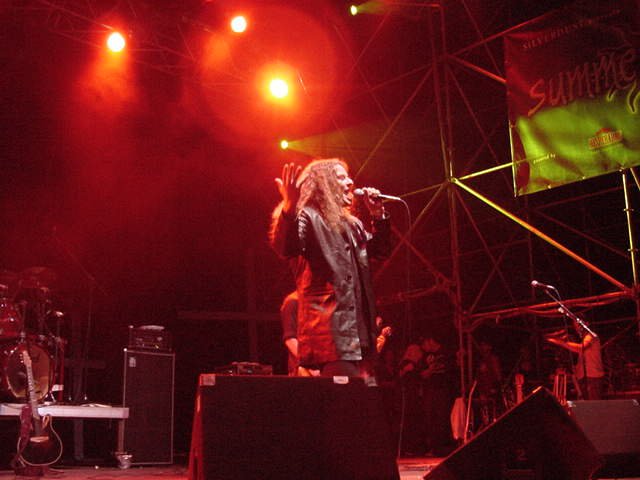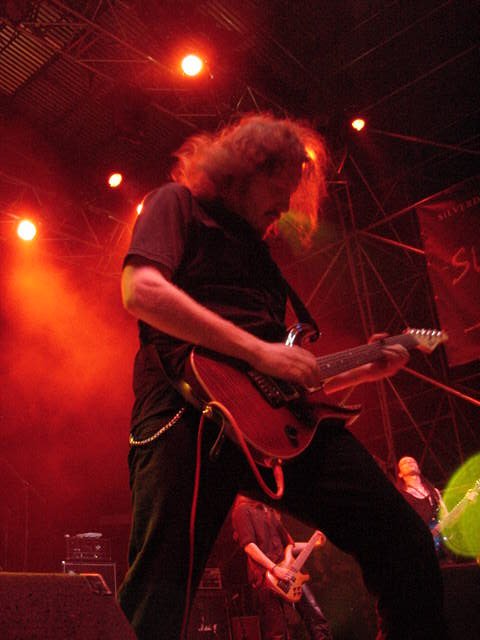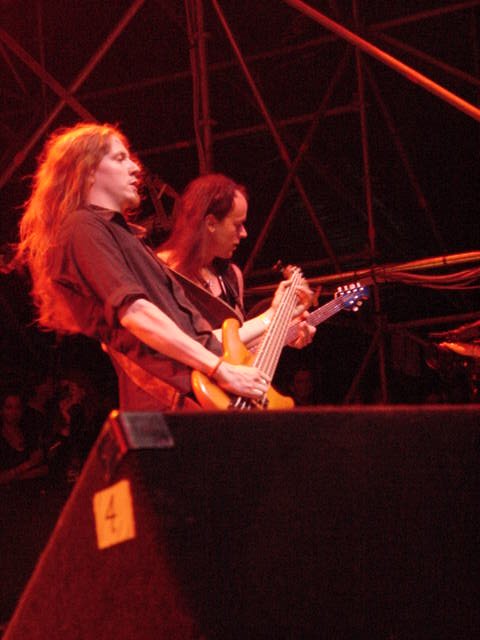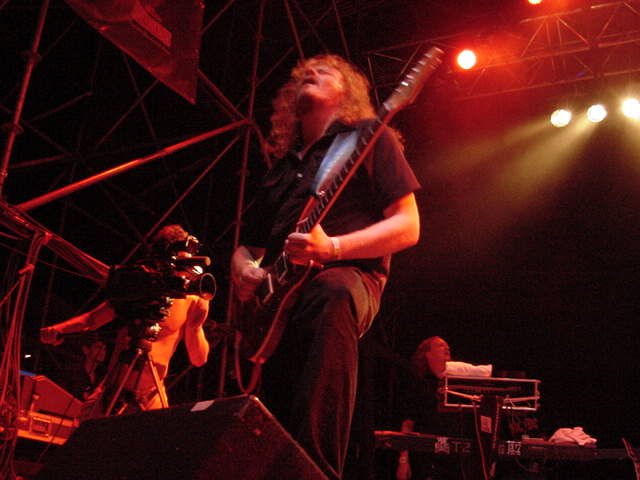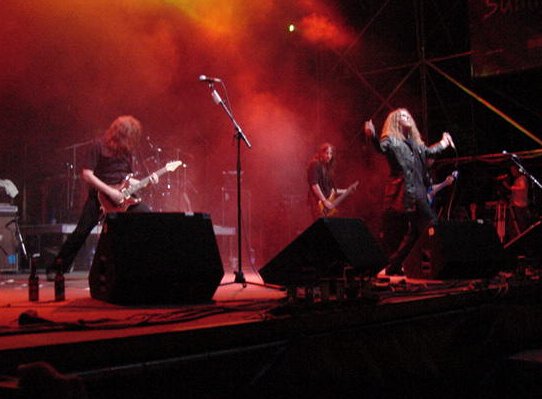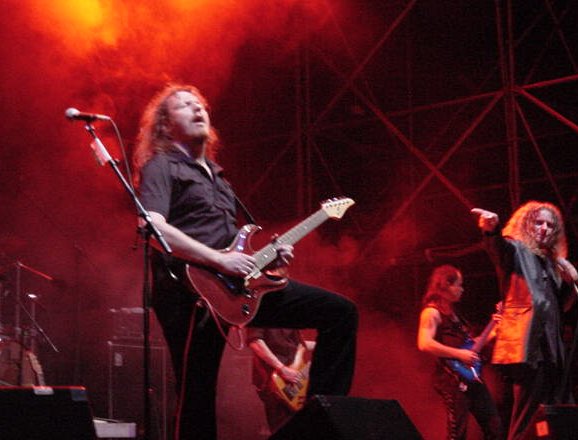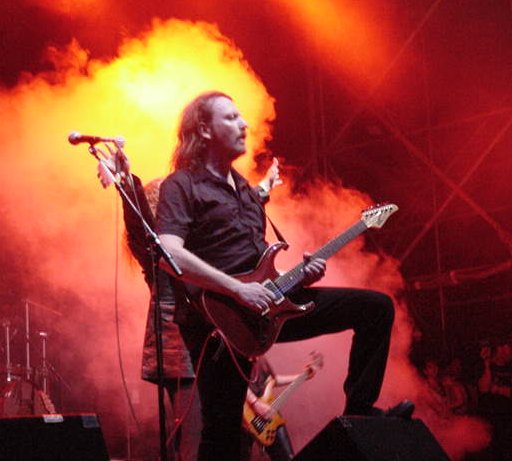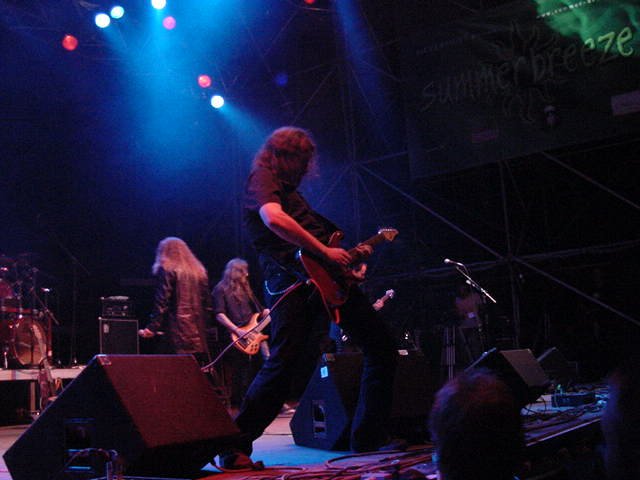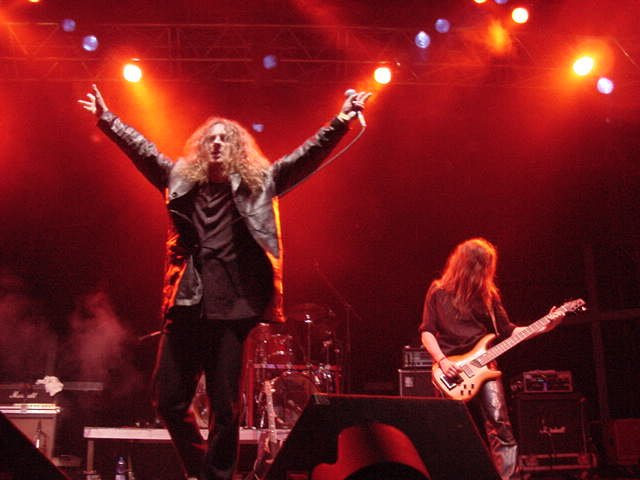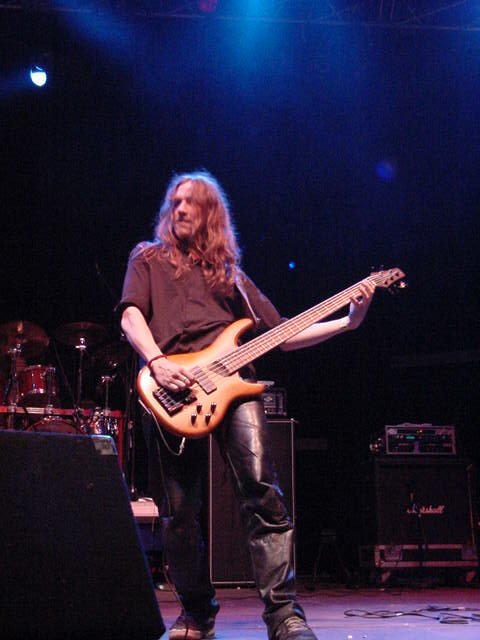 interview with Andy of Stormwitch is online
---
SAMAEL
www.samael.info
h 21:40 Everybody is waiting for the Swiss legend. Me too, never seen Samael live before,but i think i cannot remain here for long time, just the time to see them appearing on the stage, cause the interview with Stormwitch is "calling" me in the press tent again. What can i say? 1) I hope there will be soon another occasion, 2) they have proposed the mytical The Cross, 3) the futuristic intro/presentation and the gloomy atmosphere of the gig have prepared even better the road to Paradise Lost, 4) people cannot simply believe that Samael are here and many Metallers (Black included ) are ready to acclaim the "gods", hoping that the sound will be optimal. Don't know if every expectation has been matched. And if not, does anybody care? At the end of story Samael are Samael... Here they are, however: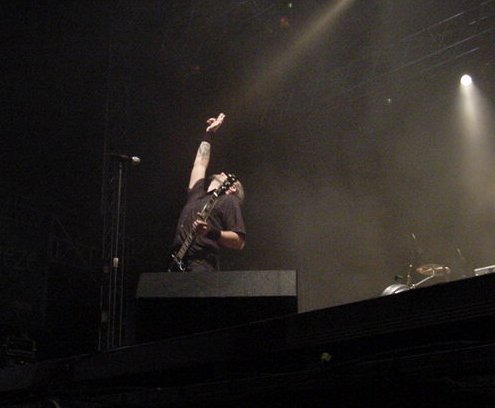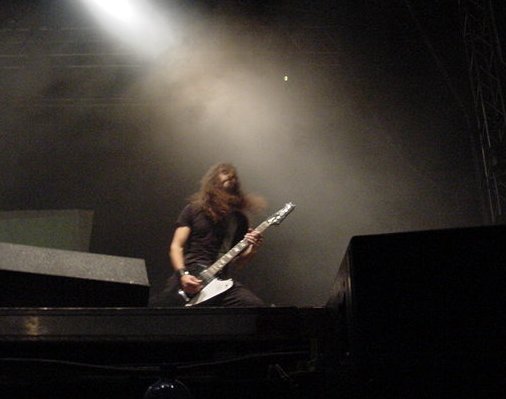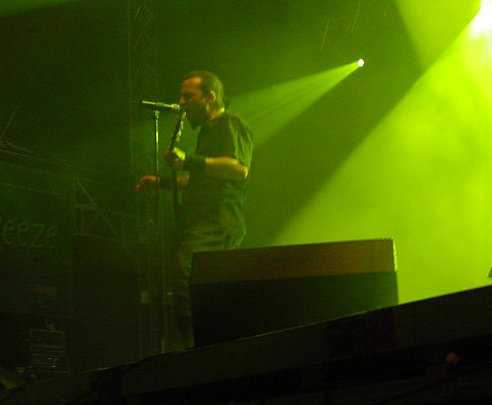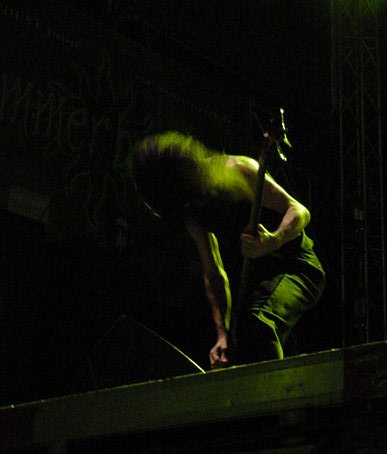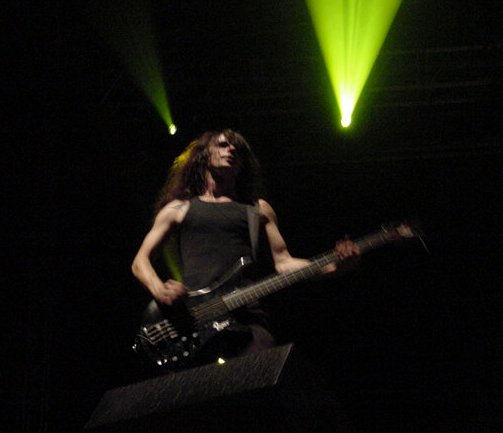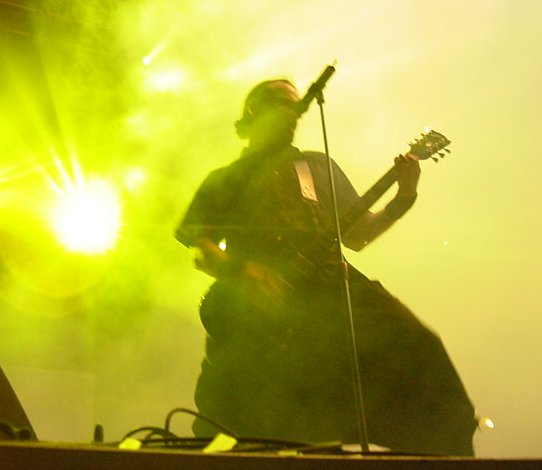 ---
PARADISE LOST
www.paradiselost.co.uk

new album Symbol Of Life : out 14.10
h 23:25 or maybe some minutes more, don't ask me, cause "what time is it?", is the last of my thoughts now! In front of me the main Stage in its nocturnal look: the headliners of this Summer Breeze will appear very soon, my heart is beating faster. This "self obsessed day" that has already given me so many unforgettable moments (and in particualr the interview with Greg Mackintosh) is slowly passing away offering this last dream moment, a dream moment for every PL fan, a dream moment for every lover of good music, beyond any strict definitions of Metal and Rock. The last preparations for the stage are careful and precise. On a black background light-effects are drawings a lot of coloured suns or cogwheels or whatever they are or whatever you want to see them. And here they are! A burst of applauses and acclamations from the mega crowd longing for the show of the most awaited group of this Open Air. Opener: Say just Words, simply enthralling let's go! Headbanging and enthusiasm , the audience is already won by this song, whose energy will never die. And just to be implacable and rhythmic Mouth is now proposed. It follows So much is lost and Nick's greetings. Let's go on with Something real and with the magical atmosphere it can arouse.Light-effects in yellow and black emphasize the almost surreal moment and the audience of hard Metallers are enchanted, like they would be under an incredible spell. Lead guitarist Greg is simply in top form and sensational in his solos, the rhytmic section is supported with preciseness by Aaron and bassist Steve, the whole band powered by Lee whose drums sound excellent. And Nick? Ahh beh Nick is singing good, yeah he is singing really good, being up to the task. And now the new song: Self Obsessed. Everybody is paying much attention and the more the song goes on , the more is bright clear that Paradise Lost have created with the new album, like usual, something completely new from the previous productions: this song is harder than the BIN ones, has tempo changings and and many flavours typical of the modern metal. It's not commercial and it needs a second listening but it is extremely interesting, anyway doesn't sound like the Paradise Lost we got used to hear, but it rocks...again!! Now someone is shouting "Shades of God!- Shades of God! - and - One second! - imperturbable Paradise Lost answer with that masterpiece called True Belief. Green and red lights for a song that is a legend. Enthusiasm multiplied by itself. And it follows Soul Courageous with its impressive up tempo, I see your face and Mercy. The audience sings together with Nick the refrain of Hallowed Land, and is then fascinated by blue-green light games which accompany Made the Same. Again, some guys are shouting -"Shades of God!" - : ahh too bad! cause in this way they evoke Manson's voice opening Forever Failure! and Nick goes away for some minutes in order to give prominence to the rest of the band for the final instrumental passage of the song with a wonderful lead guitar.
I don't know what sorry means...
And with As i die the first surfcrowdings go wild. Ahh too bad! cause now it comes the irresistible The last Time. The crowd is going crazy. Unfortunately a little technical problem makes then postpone Look at me now, substituted promptly by Enchantment
PL have been the protagonists of a fantastic gig and the audience is asking for an encore. To tell the truth people will also ask for a second encore tonight, but sooner or later Pro-Pain must begin to play on the Pain Stage, so we have one encore "only", with Look at me now and One Second, which was also so much awaited and demanded with loud voice by many here, during the gig.
AWSOME! Awsome and above all UNIQUE. Paradise Lost is a band out of every scheme that can easily pass from hard metal sounds to magical gloomy and melancholic chords, mastering their music and..our emotions.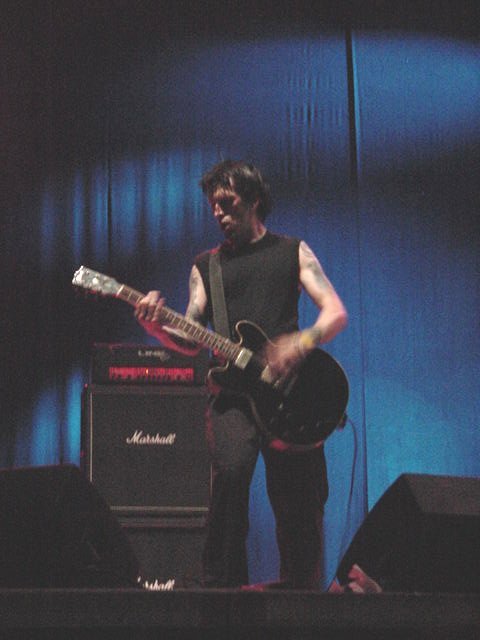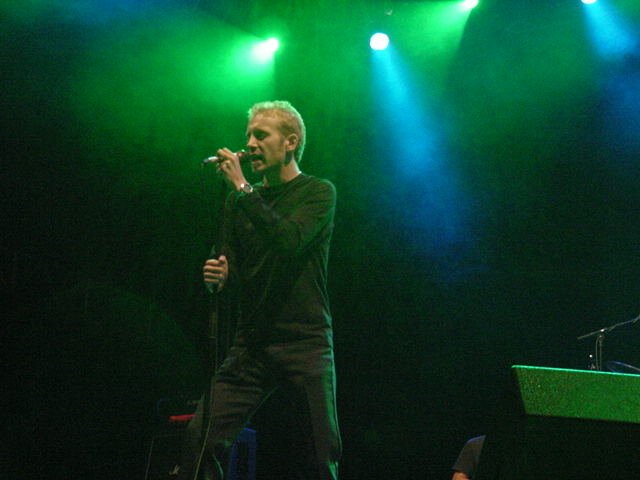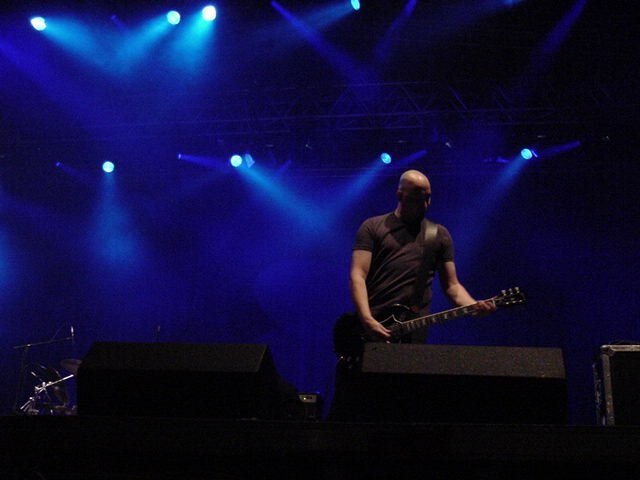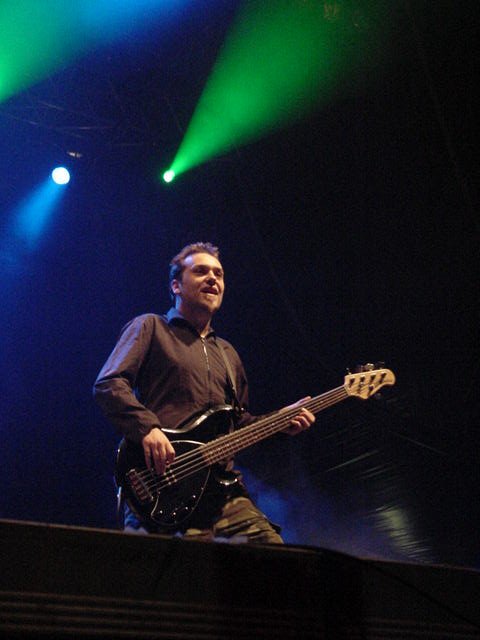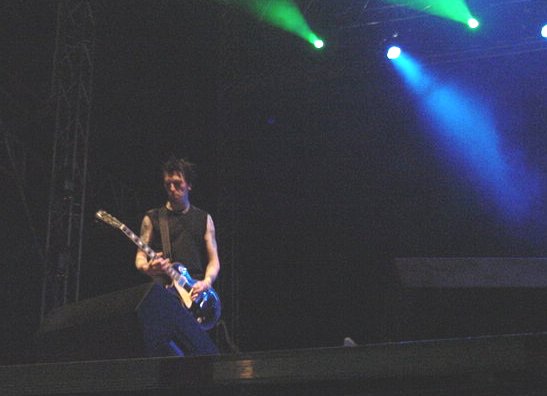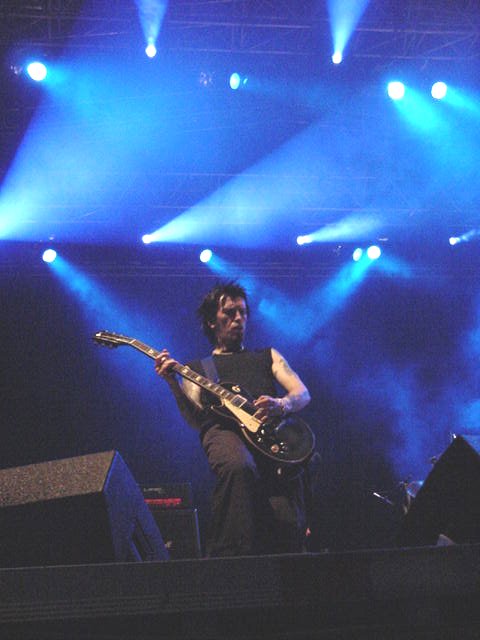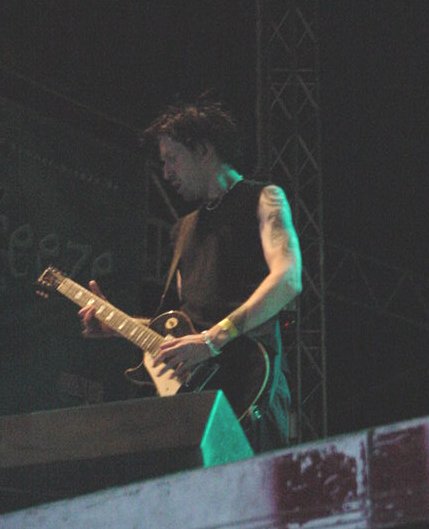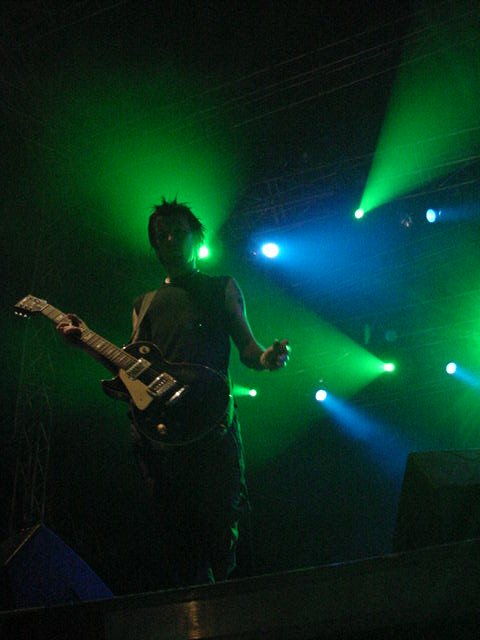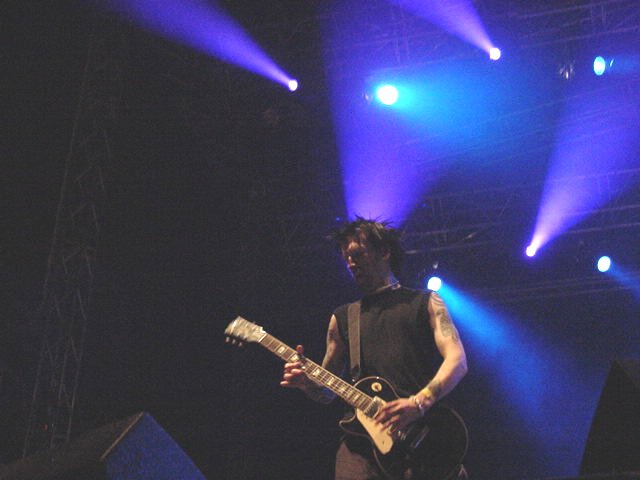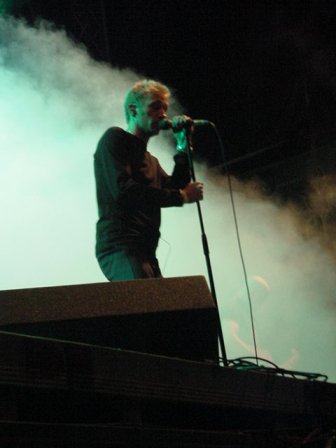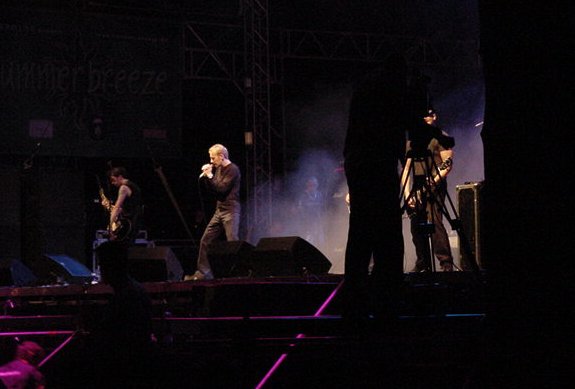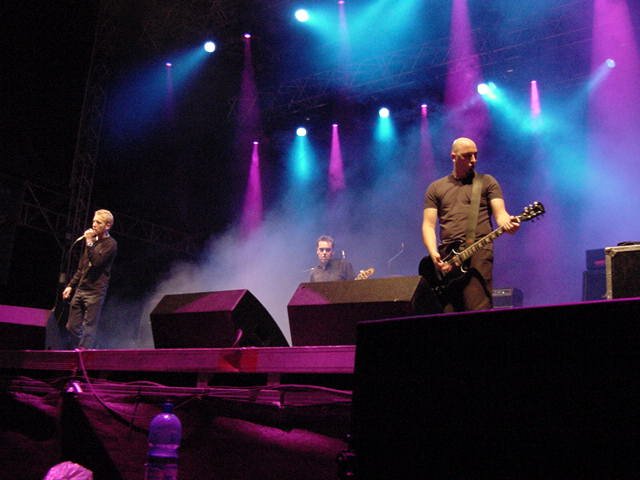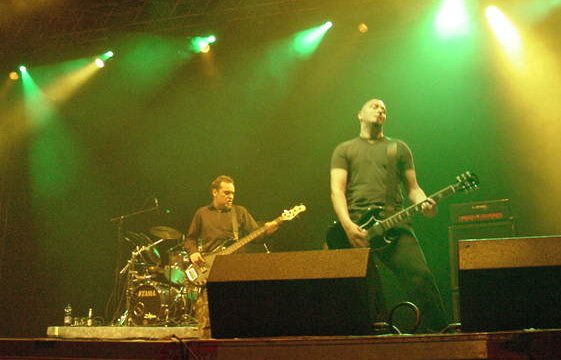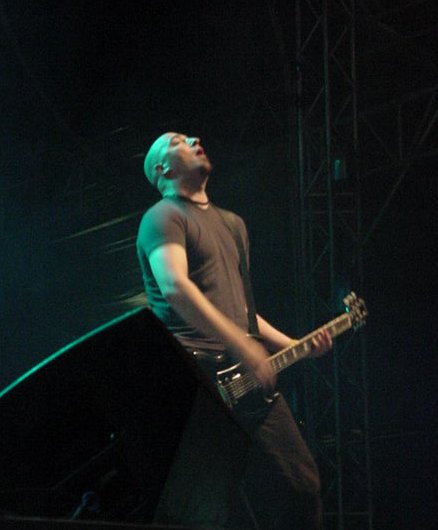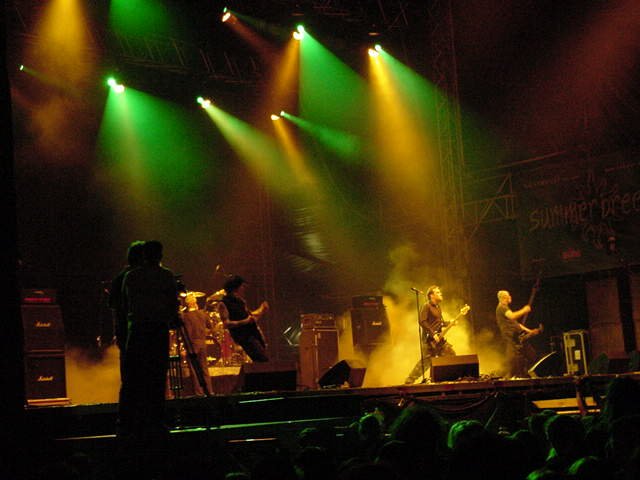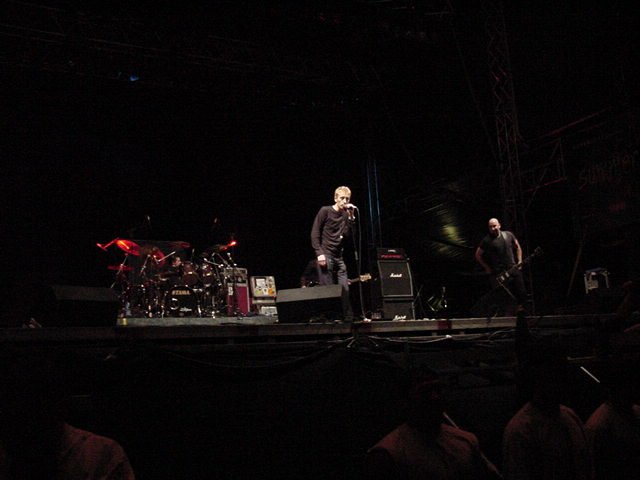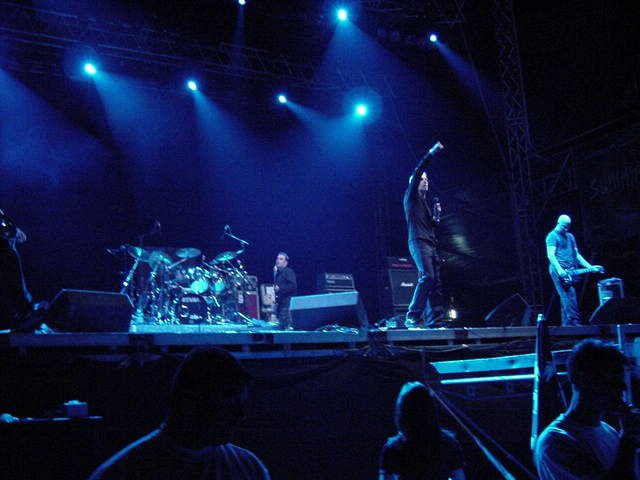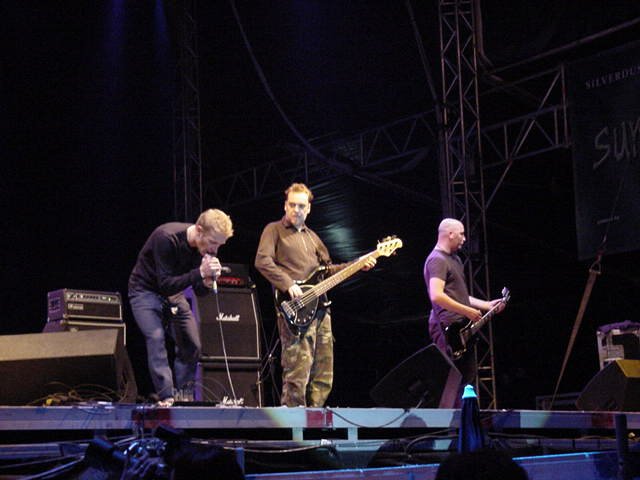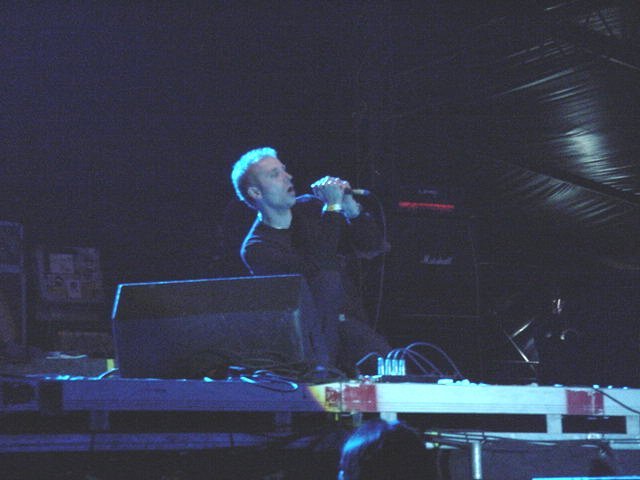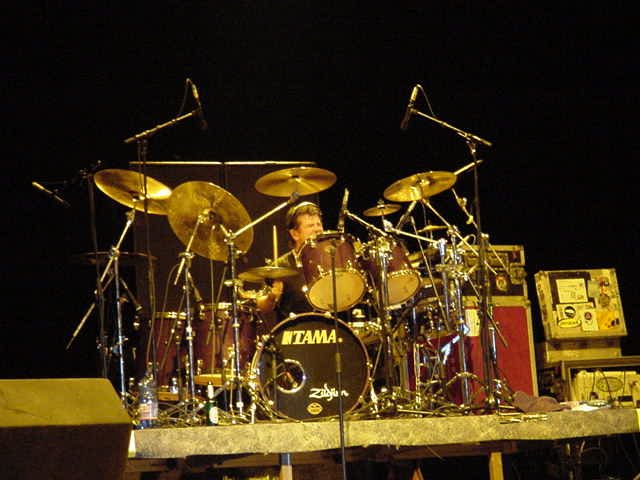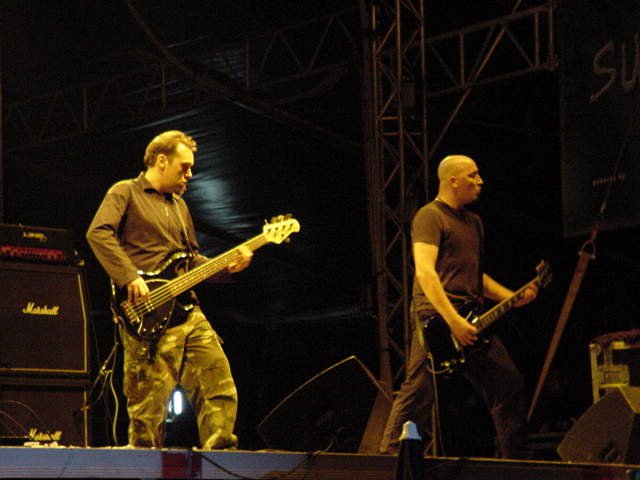 setlist:
say just words
mouth
so much is lost
something real
self obsessed
true belief
soul courageous
i see your face
mercy
hallowed land
made the same
forever failure
as i die
the last time
enchantment
.............

(encore)
look at me now
one second

Paradise Lost are gone and now on the stage only Lee's drums remain, electrified by red lights: instead of candles, obscure red lights: what a strange thing an obscure light. And when these lights will be off, they will take away with them my whole Summer Breeze. Even though the formidable Pro-Pain are beginning their gig, for me the festival ends here, and these lights on Lee's drums are the last image i want to have of an Open Air who has been simply overpowering and fantastic. Like every beautiful thing, the SB 3 days flew by in an instant , disappearing under the moon of a summer night, but i am not too sad cause feelings never fly to the moon, they remain with us, holding us by hand...when we need them...
AND FOR ONE SECOND, I UNDERSTAND
AND FOR ONE SECOND, MY LIFE WAS IN YOUR HANDS
AND FOR ONE SECOND, YOU WISH THAT YOU WERE HERE ALL ALONE
HOLD BACK THE TEARS THAT COULD FALL FOR ME, THEY FALL ALONE
---
Gryphonmetal thanks Achim Ostertag and the festival's organisation-team, the labels' promoters, the artists interviewed (a particualar "thank you" to Greg Mackintosh), Thomas Feldmann-Hauptstein (www.concertnews.de), the many dear friends met there (you know who you are ;) ) and all the metalheads with whom we have spoken and spent so a great time! ...hehehehehe stay metal ..forever!
---
interview with Greg Mackintosh
---
PARADISE LOST during the signing session on Summer Breeze. Courtesy of Marlies: thank you so much :)
---